Auto-Create Memorized
Big Business can automatically create recurring entries, including:
• Invoices
that have been Memorized with an Auto-Create setting such as "15th of Month".

Alerts and errors are sent in a Note to the Owner of each Memorized entry or

This Solution describes managing on this feature. (6259)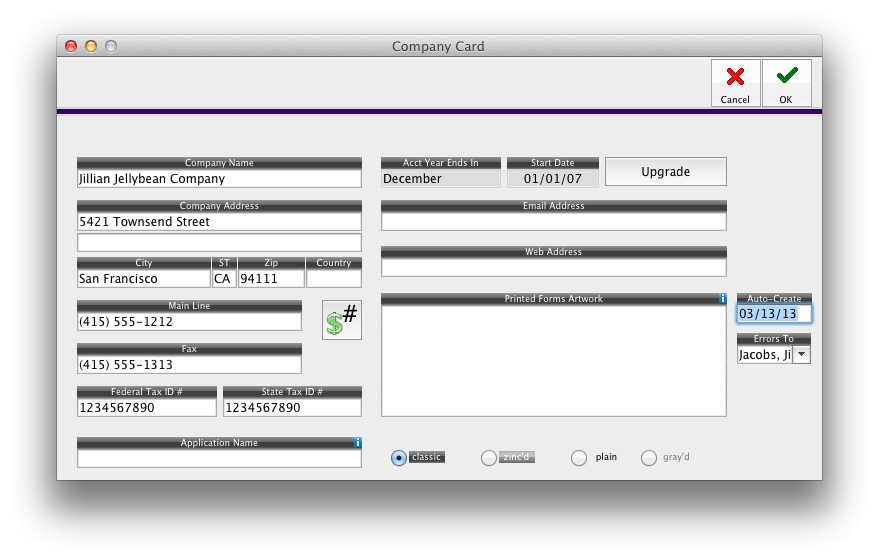 To activate Auto-Create:
1. Go to the Maintenance toolbar.
2. Hold the Shift key while opening the Company Card
3. Enter a starting date for Auto-Create
4. Select a User for (sending) Errors To
5. Click OK to save

Auto-Create is the last-done Date. To run Today, set Auto-Create to Yesterday and click OK.
Related: