Application Name for Windows
Many Big Business Users have more than one company to run. Concurrent access to multiple Data Files is easily handled with multiple licenses for Big Business Server and installing multiple Big Business Client applications on workstations. The problem, then, is telling them apart.

Apperance Settings that change the color of Field Labels can help some. Big Business 6.0.5 adds an Application Name field to your Company Card. On Windows computers this entry precedes "Big Business Client/Server" so you can see which Data File you are working with at a glance. (6029)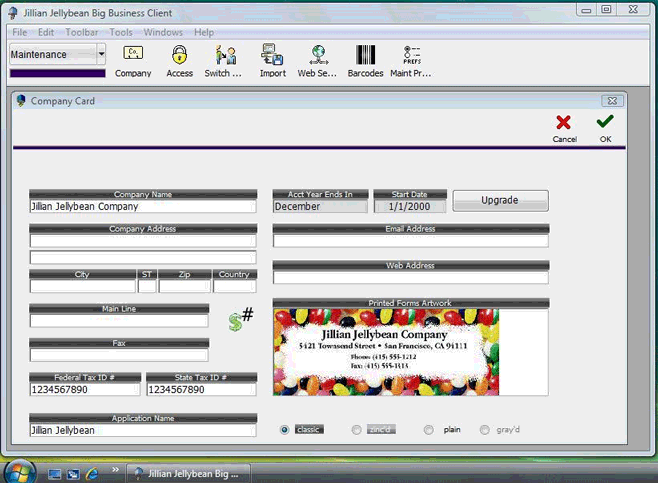 To change the Application Name displayed on the Application Window and on the Taskbar in Microsoft Windows:

1. Go to the Maintenance toolbar
2. Open the Company Card
3. Type an entry, such as your abbreviated company name into Application Name
4. Click OK to Save the Company Card

When you Quit and Start again, Big Business Client and Big Business Server will show your Application Name entry.
Related: