Add To Labels
Add To Labels lets you choose a field to include on Price Labels.

This Solution provides details. (6548)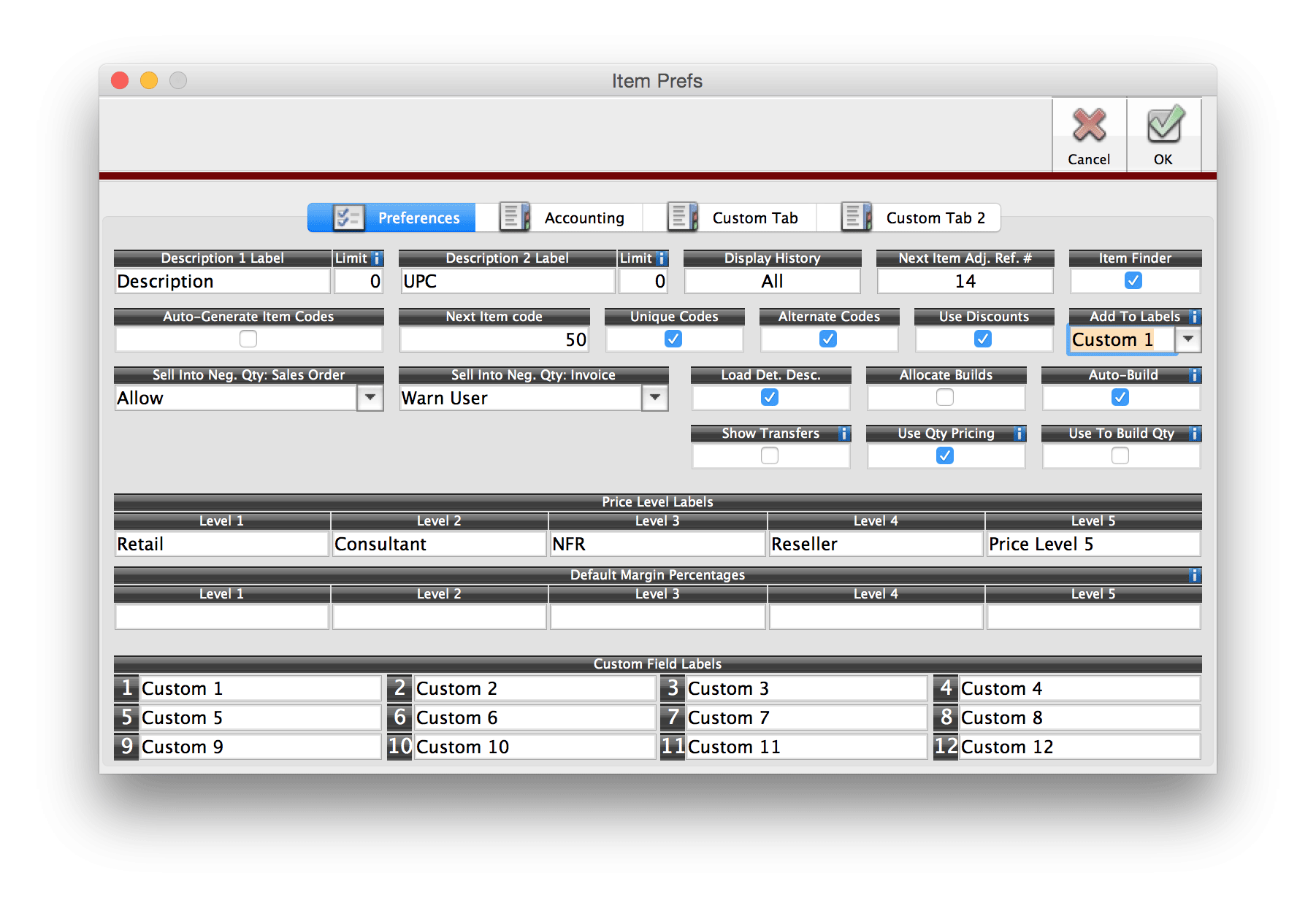 To include a field on Price Labels:
1. Open the Item Prefs
2. Use the Add To Labels pulldown to select a field
3. Click OK to save changes

To test, go to an Item Card, click Print, and choose Price Labels. Some fields like pictures or long descriptions may not be suitable or fit. Test with various Items to ensure a good fit.
Related: