Avg. Qty Sold
Items Search can show calculations for the average quantity sold (for last twelve months and last three months) named:
• Avg. Qty Sold 12-Mos.
• Avg. Qty Sold 3-Mos.

This Solution describes using these entries. (6667)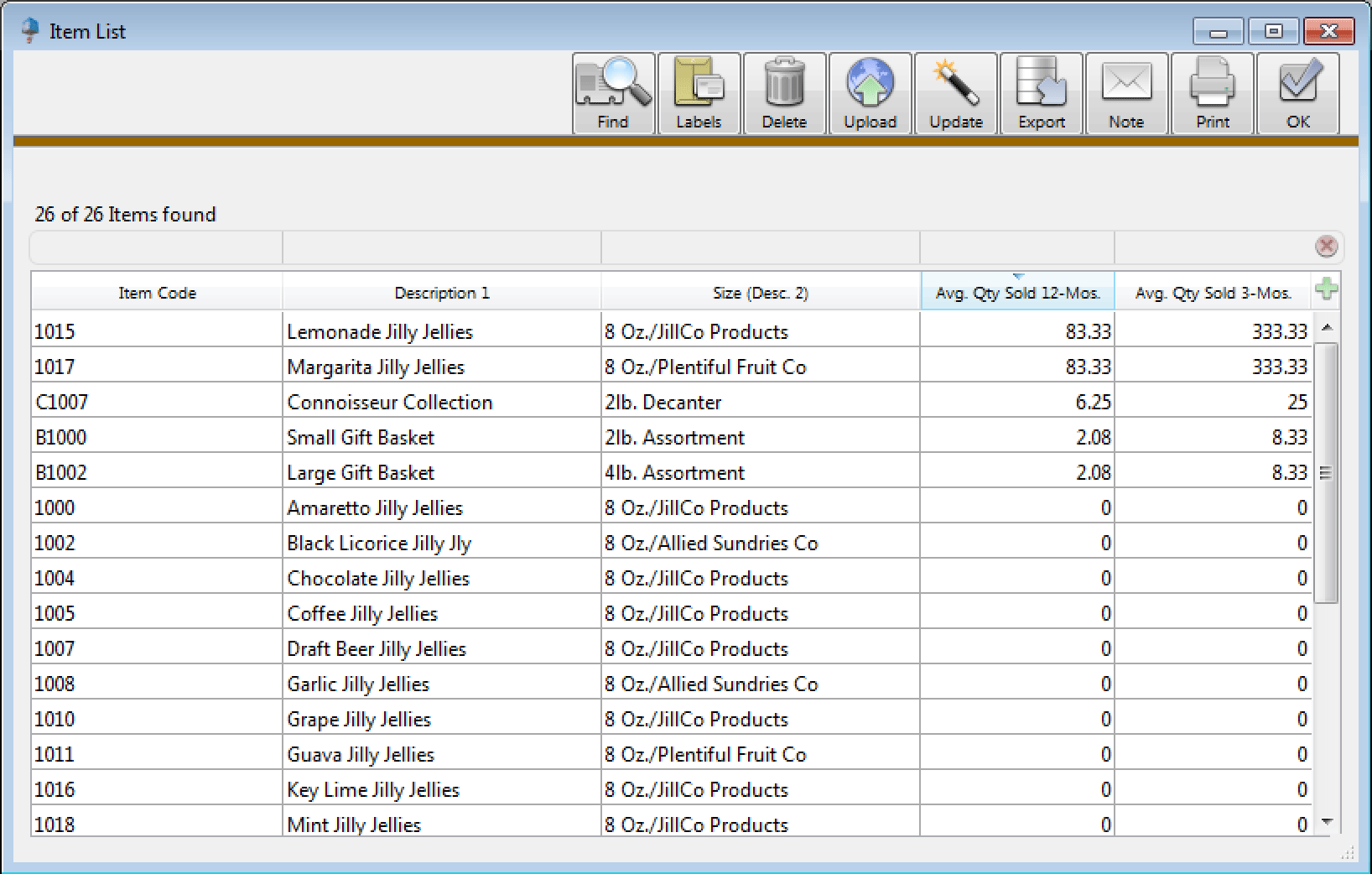 On the Items Search you can click the Add (+) button on the column header to add new columns. Among the choices are calculations named:
• Avg. Qty Sold 12-Mos.
• Avg. Qty Sold 3-Mos.
These calculate the average quantity sold for the prior twelve months, or three months.

In specific, if you are viewing the results mid-April then the choice Avg. Qty Sold 3-Mos. will calculate total units sold in January, February, and March, and divide by three.

These calculations are performed on-the-fly on the Server, so should be quick, even when running Client remotely. Sorting as in the picture can take extra time if you have a lot of items or invoices (30 sec. for 30,000 items on 50,000 invoices in our tests).


Related: