Confirm Item Card Changes
Confirm Item Card Changes is In Employee Prefs--with other data entry preferences--and adds a confirmation dialog when clicking OK to Save an Item Card. This Solution describes its use. (6192)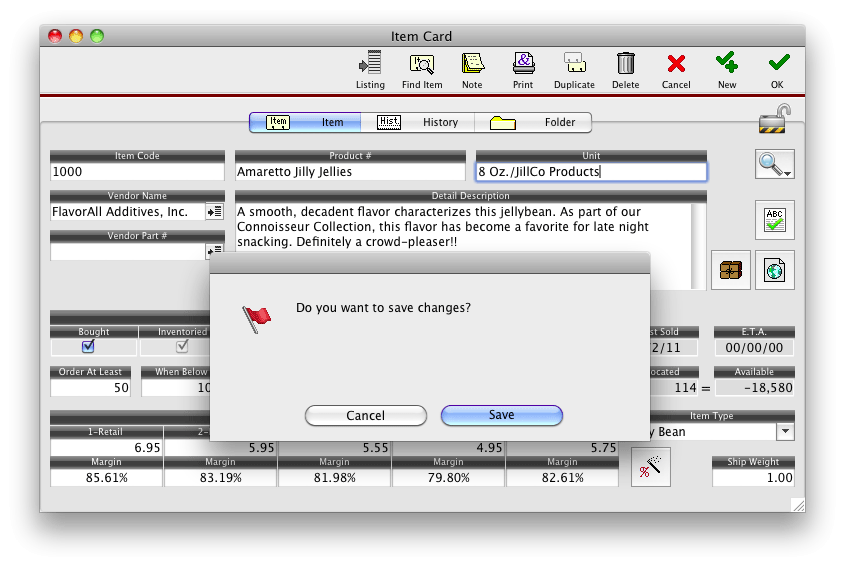 To enable Confirm Item Card Changes:
1. Go to the Employee toolbar to Employee Prefs.
2. Click the checkbox for Confirm Item Card Changes.
3. Click OK to Save Employee Prefs.

Changes take effect the next time Employees Sign In.

When clicking OK on an Item Card, if the Item Card has been modified, the confirmation dialog will prompt the user to Save or Cancel. Clicking Save (or typing Enter or Return, will Save normally. Clicking Cancel will return the user to the Item Card to review changes or click Cancel to close the Item Card without saving changes.


Related: