Double Quit
Double Quit helps you quit Big Business Client when it is disconnected.

Still, you may need to Force Quit or End Task on your Big Business Client. New Networking allows it to remain "connected" during Sleep. If your computer wakes and Big Business Server has been offline or the network has changed, it may be unresponsive.

Double Quit works when you Big Business Client is responsive but cancels your instruction to Quit because there are unsaved records. Double Quit lets you quit again.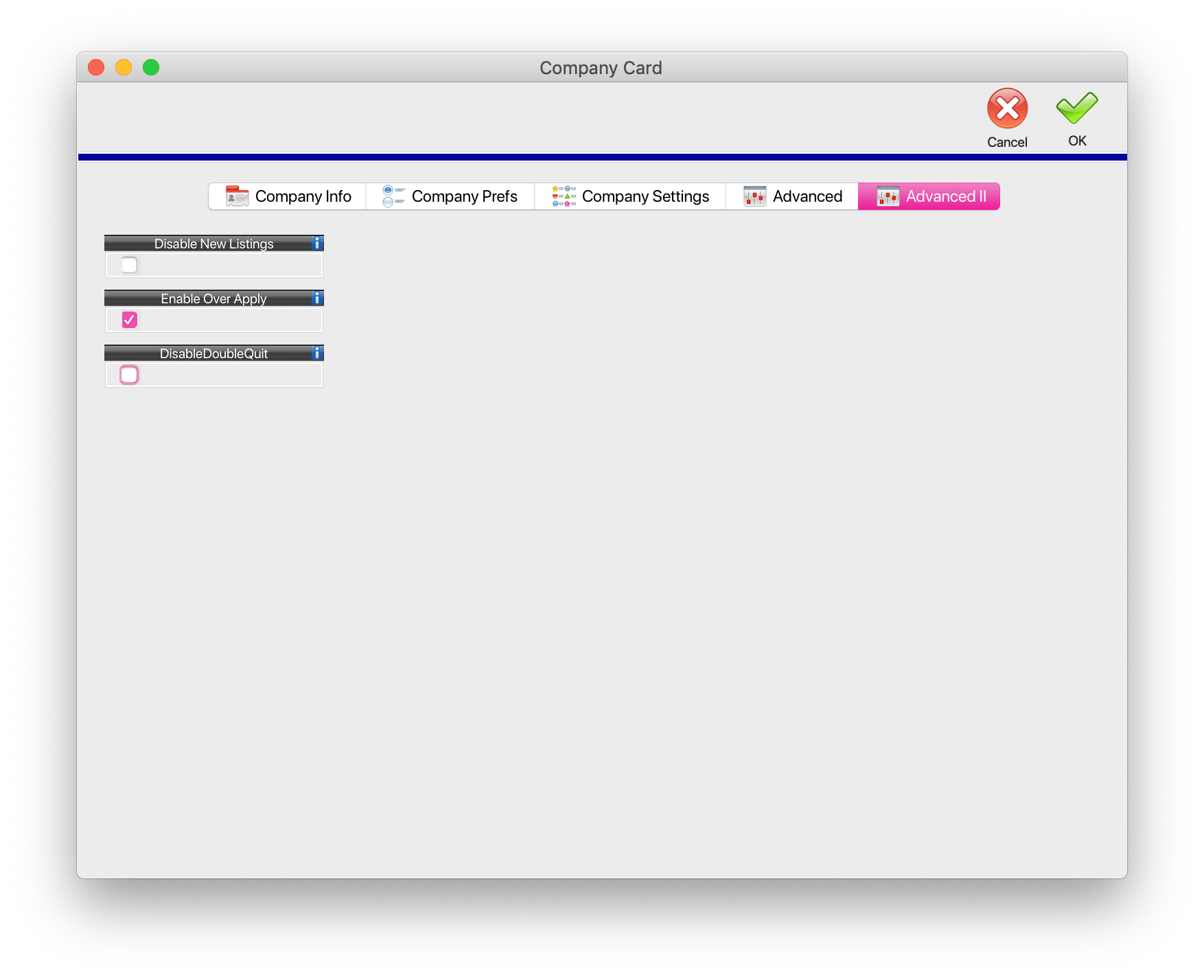 Related: