BigCommerce Error
BigCommerce Connect lets you connect to BigCommerce from Big Business. This can be automatic, such as getting new Orders real-time. It can also be interactive, such getting Categories to put on an new Item that will be uploaded.

If you encounter errors with one part (Orders are coming in but you cannot select a Category for a new Item), you may need to update the program giving you errors (in this example Big Business Client) to ensure its security files are current.

If you receive an error (pictured) it will often be a security or connection error that is unclear. Errors like the one pictured may have codes and decriptions, such as TLS Unknown, which refers to security. Installing an Update will usually fix the problem.

This Solution provides more information. (6811)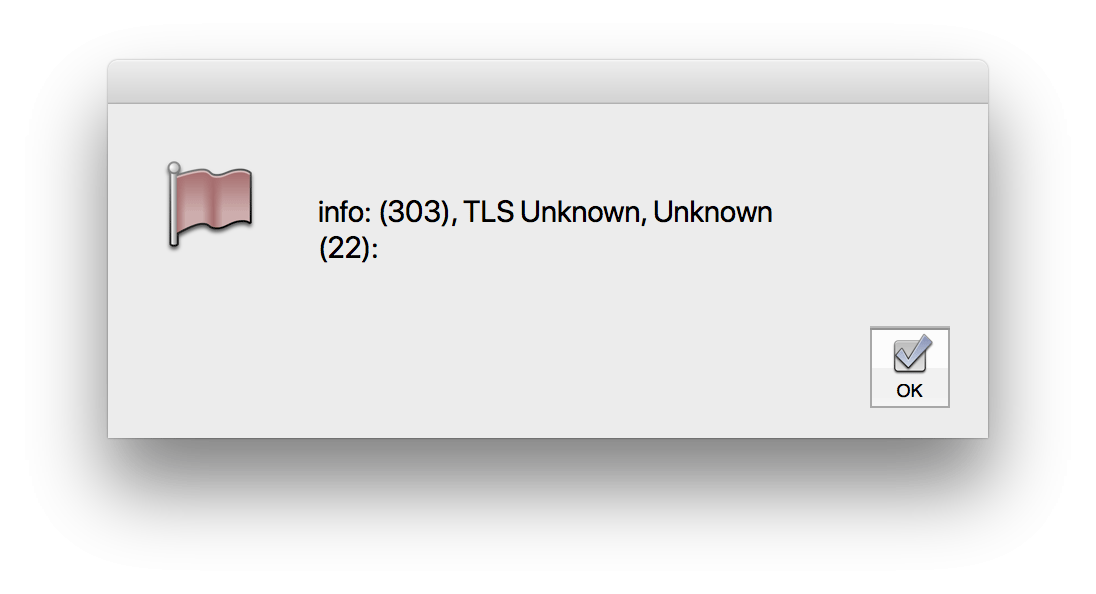 BigCommerce Connect lets you connect to BigCommerce from Big Business.

If you receive an error (pictured) it will often be a security or connection error that is unclear. Errors like the one pictured may have codes and decriptions, such as TLS Unknown, which refers to security. Installing an Update will usually fix the problem.

Mostly, Big Business relies on its own security and connection from Client to Server. When your administrator installs an Update with new features, this may only update Big Business Server, which automatically sends changes to your Client. However, this does not replace your Client software.

If you encounter an error like TLS Unknown while working in Big Business Client and connecting to BigCommerce, you may need to install the latest update to your Big Business Client software.



Related: