Reload Customer
This feature updates Customer information when you Duplicate existing Quotes, Orders, and Invoices. This is useful for preventing errors, when using Duplicate to save time. Settings like Ship To, Salesperson or Terms that were changed are updated to be the same as they would be on a new Quote, Order, or Invoice.

This Solution details the Reload Customer feature. (6715)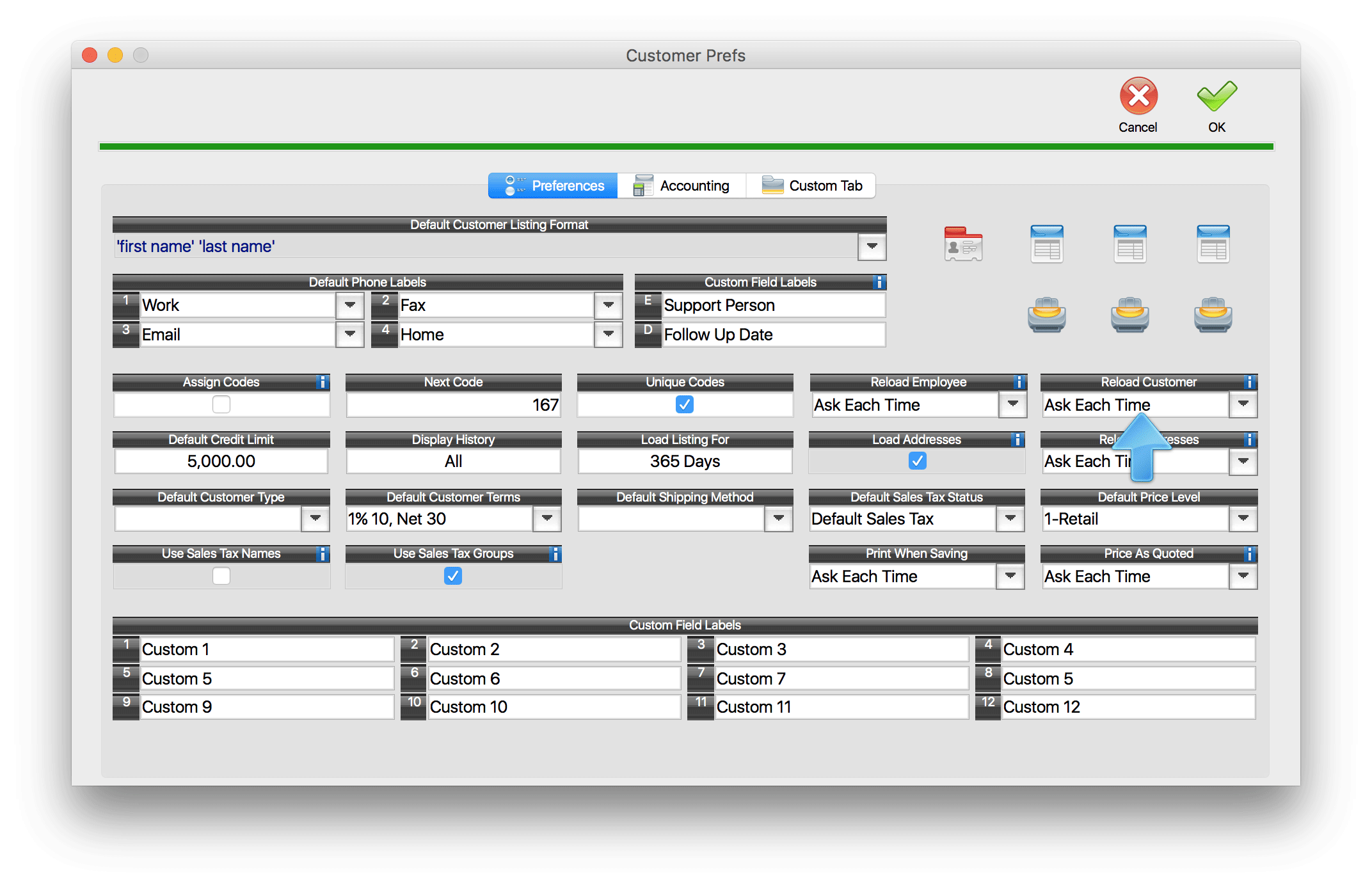 This feature updates Customer information when you Duplicate existing Quotes, Orders, and Invoices. This is useful for preventing errors, when using Duplicate to save time. Settings like Ship To, Salesperson or Terms that were changed are updated to be the same as they would be on a new Quote, Order, or Invoice.

To use Reload Customer:
1. Go to the Customer toolbar.
2. Open the Customer Prefs.
3. Choose an entry for Reload Customer.
4. Save the Customer Prefs by clicking OK.

If you choose Always, Customer info will always be updated in the new Quote, Order, or Invoice you create when you Duplicate.

If you choose Ask Each Time, you will be asked each time if you want to replace existing information with new information. You will have the option to Reload or Skip the replacement. See Reload Alert for details.
Related:
Reload Alert
Reload Employee
Reload Addresses