Update Custom Forms
Big Business includes an options for Line Numbers and Sorting on transactions with Line Items like Orders and Invoices.

If you have Custom Forms, they can be automatically updated to support these options.

This Solution describes this option. (6635)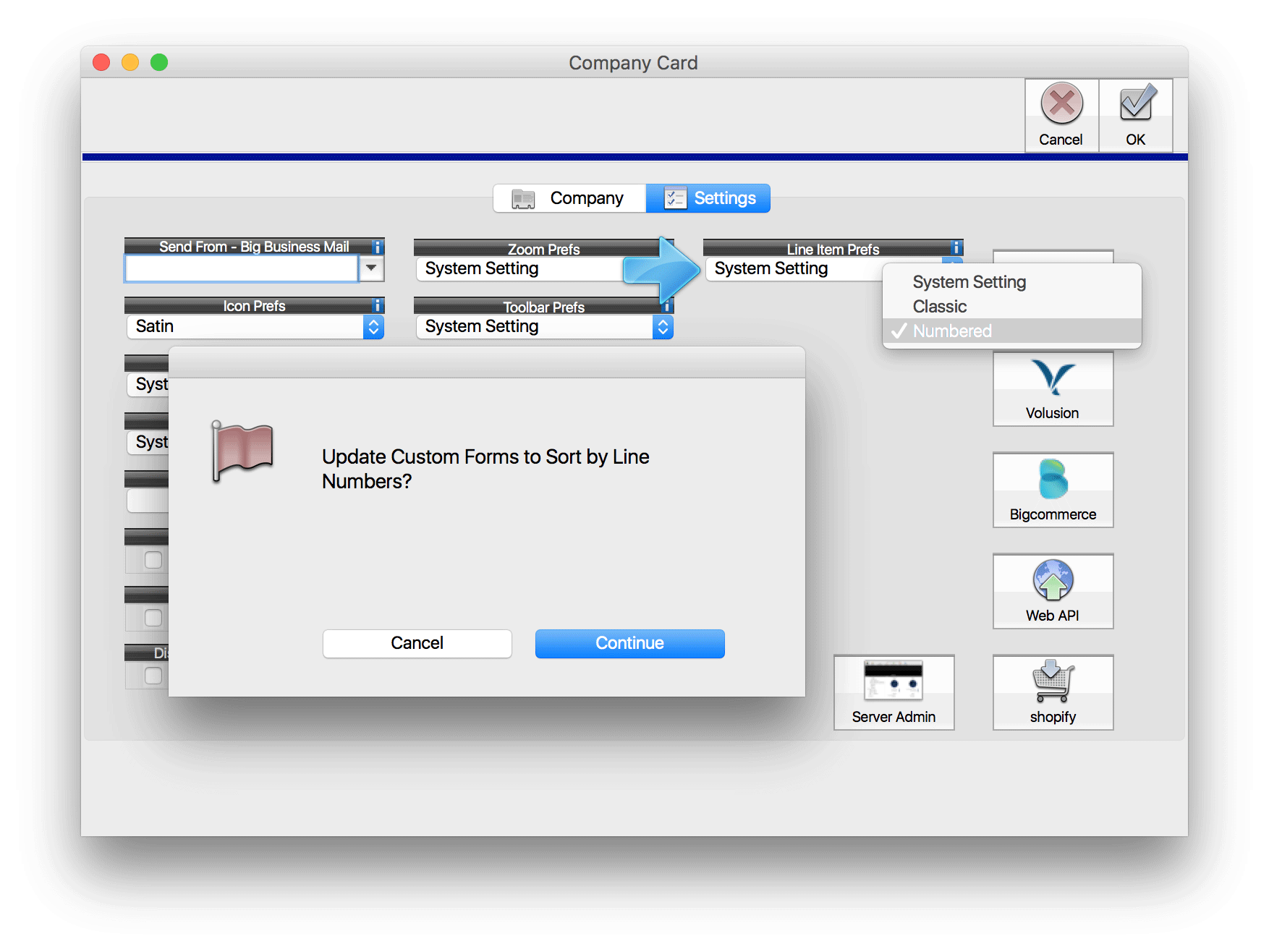 Line Item Prefs control whether you see Line Item features like Line Numbers.

Choices for Line Item Prefs are:
• System Setting (recommended)
• Classic
• Numbered

To Update Custom Forms:
1. Go to the Company Card to the Settings tab
2. For Line Item Prefs choose Numbered
3. Click Continue on the dialog to Update Custom Forms
4. Click OK to save the Company Card

Update Custom Form changes the sorting of line items on your Custom Forms.
Related: