Auto Zoom Fixes
Big Business 12.10 fixes a conflict on nested dialogs, like Invoice Prefs on Customer Prefs, that can lock up when the Command key is used.

This Solution details Auto Zoom fixes. (6610)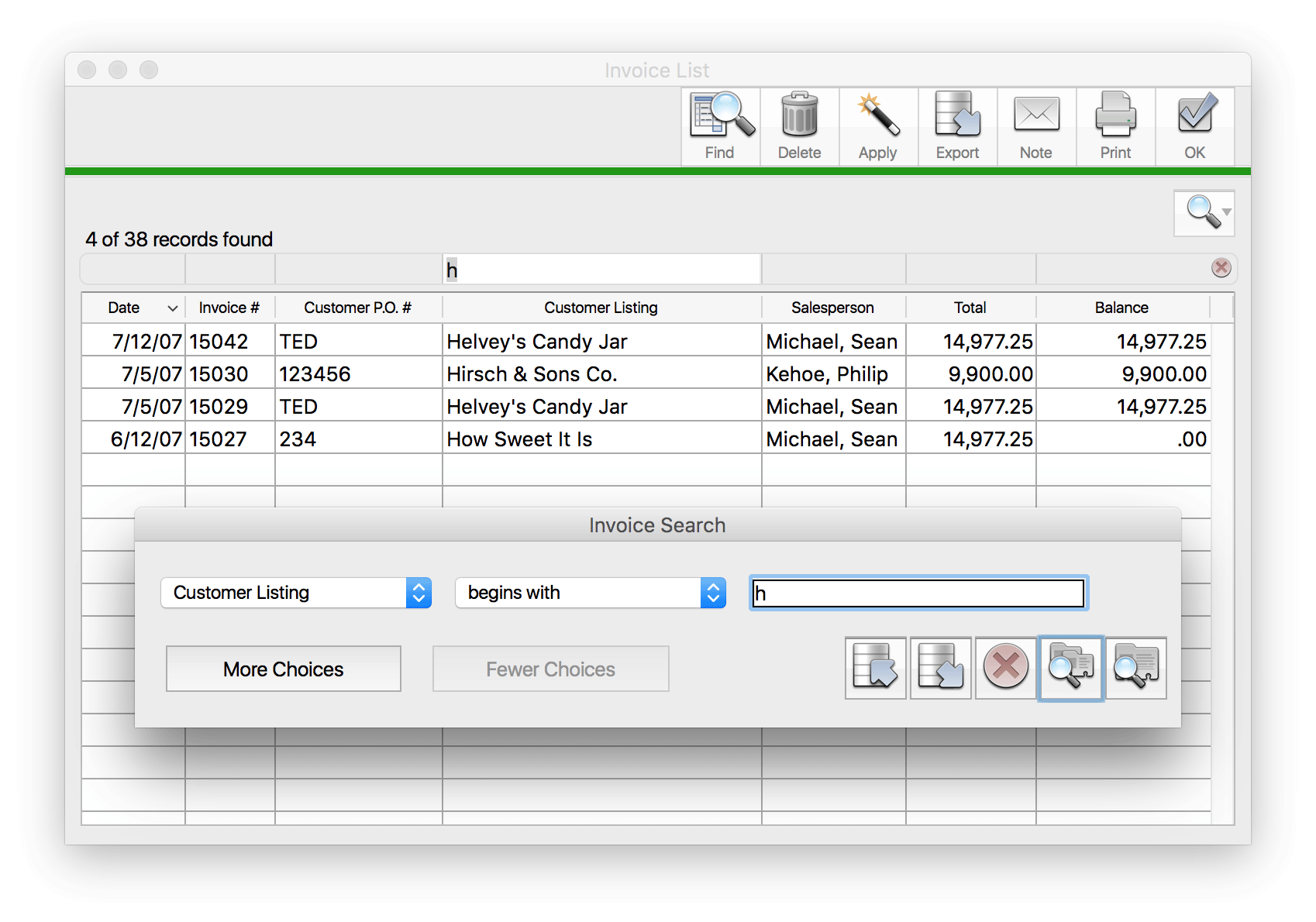 Big Business 12.10 fixes a conflict on nested dialogs, like Invoice Prefs on Customer Prefs, that can lock up when the Command key is used.

Big Business 11.13 fixes scaling of Settings dialogs for BigCommerce, Shopify, and so on.

Big Business 11.4 fixes sizing of Customer Search on Refund too.

Big Business 10.19 fixes Show Warehouses, the toggle button on the Item card to show Warehouse Qty's.

Big Buisness 10.19 fixes Big Business Mail by removing the Splitter.

Big Business 10.15 fixes Item Prefs for Custom Tabs.

Big Business 10.13 fixes Zoom for Contact, Customer, Item, and Vendor Listings.

Big Business 10.8 updates Listings to open taller.

Big Business 10.5 fixes Searches to refresh. If you double-click to edit an entry, it will be updated when you return to the Search List window. Prior to this fix the Search List would show old values for the modified record until refreshed.


Related:
Auto Zoom