Import Now
The Import window lets you view, edit, and save Import Settings that can be used by automatic imports, connections to external API's, and the built-in Web API, later.

The Import window can also perform an import, now. When you click the Import button, Big Business may display a confimation dialog asking you to confirm that you want to import now.

This Solution provides details. (6552)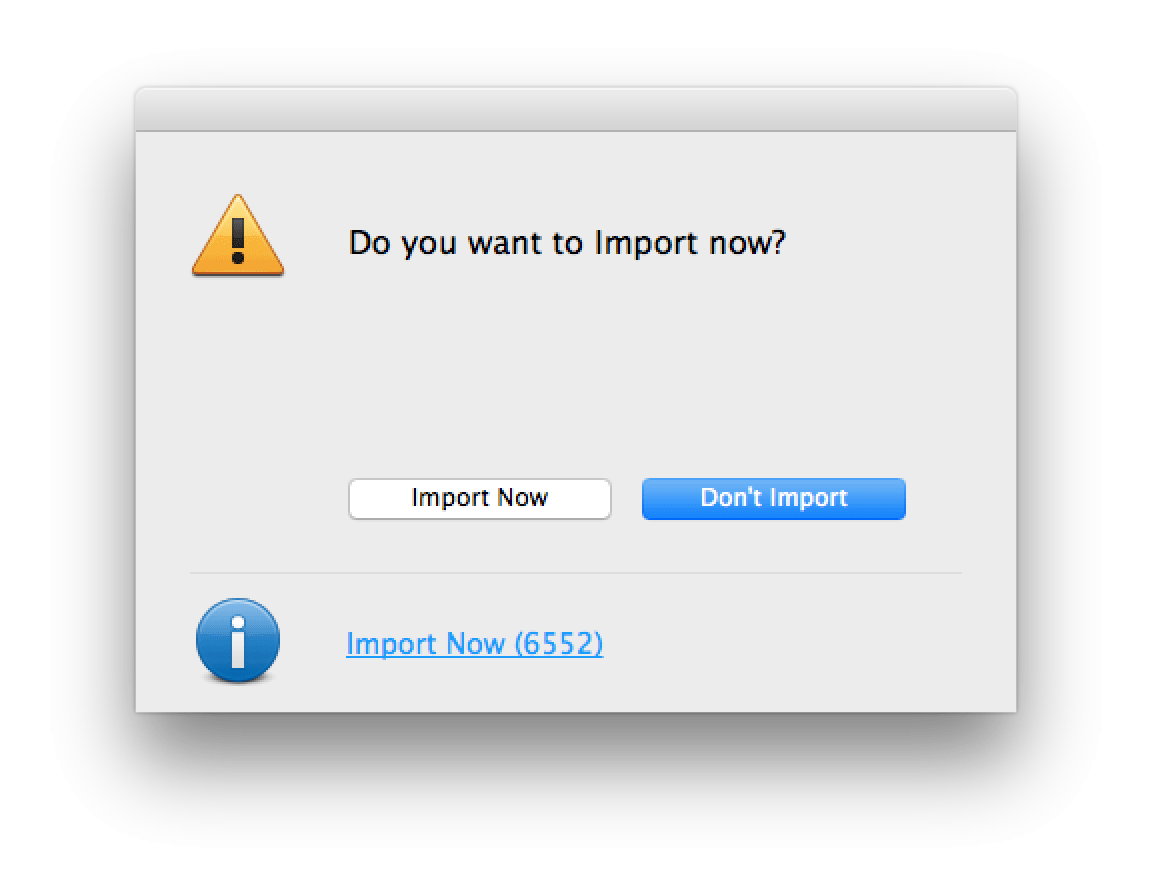 The Import window lets you view, edit, and save Import Settings that can be used by automatic imports, connections to external API's, and the built-in Web API.

The Import window can also Import.

As an example, when mapping the data coming from your web store you might click Save or Save As at the bottom right of the window to save the Import Settings for use by Auto Import or to use the same mapping again.

In this example, if you click Import (OK), Big Business will display the confirmation dialog asking if you want to import now.

If you are only editing a mapping click Don't Import to skip the import. If you want to perform the import click the Import button to have Big Business connect and import from your web store now.
Related: