Entering Customer and Payment Information
Entering Customer and Payment Information (6468)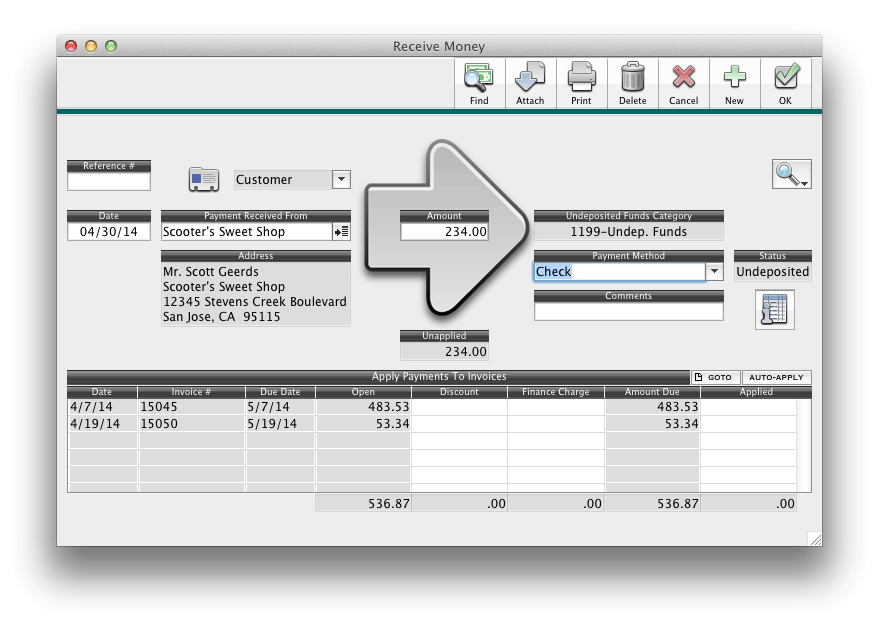 You choose the customer in the Payment Received From field. When you choose the customer, basic information about the customer's open invoices appears in the Apply Payments To Invoices list at the bottom of the window. You use several different fields to enter payment information:
• Enter the amount of the payment into the Amount field. The amount you enter appears in the Unapplied field in the middle of the window. The unapplied amount decreases as you apply the payment to invoices.
• Choose the payment method in the Payment field.
• Optionally enter a check or other transaction number in the Reference Number field.

Related: