Setting Customer Terms
Setting Customer Terms (6416)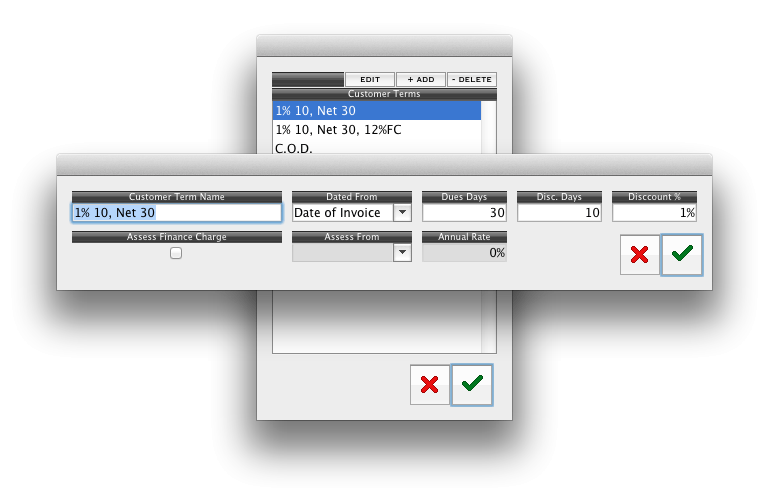 Customer terms determine how long a customer has to pay, whether they will receive a discount for early payment, and whether finance charges will be assessed for late payment. When you create a new Customer Card, the customer is assigned the default customer terms defined in the Customer Preferences window. You can choose different terms if you want.

The terms you can choose from are maintained in a QuickPop list that you can add to and change. (See "Editing QuickPop Lists" in Chapter 2 for basic instructions about working with QuickPop lists.)

If you choose to add or edit customer terms, you see a dialog box where you enter information about the terms. The dialog box is divided into two sets of fields--one set for basic customer terms and another for finance charge information.
Related: