Adding Comments
Adding Comments was requested by a customer that loves the platform--using the database for specifics of their industry (architectural hardware) and Big Business for their accounting--and has contributed greatly to Big Business. Adding Comments lets them record searchable comments--for Misc Bills for transparency, auditing, or review--quickly and efficiently.

This Solution describes Adding Comments on Misc Bills and Misc Sales (6393)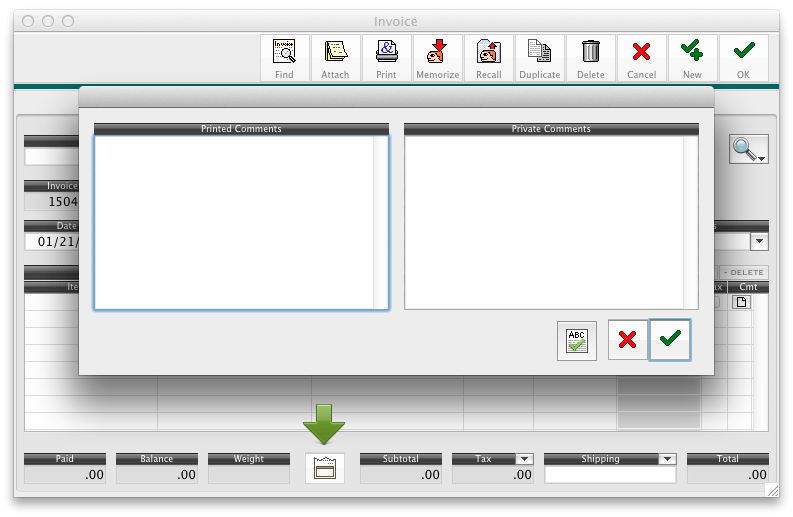 You can add comments to invoices, quotes, bills, and other transaction windows that
you create in Big Business. There are two different kinds of comments:
• Printed comments appear when you print the window. They supply information to
the recipient.
• Internal comments appear only in Big Business and do not print. You can add information about changes you made to default values, reminders about follow- ups, or anything else about the transaction.

To add comments:
1. Click the Comments button in a window. The button is located near the bottom of the window.
2. Type text into the Printed Comments and Private Comments areas as appropriate.

Related: