BizApp8c: Update
The Update button (+) gets any new Invoices sent from Big Business to your iPhone. It also updates Products you can put on Invoices and Customers you might need to call or Map for delivery. (6322)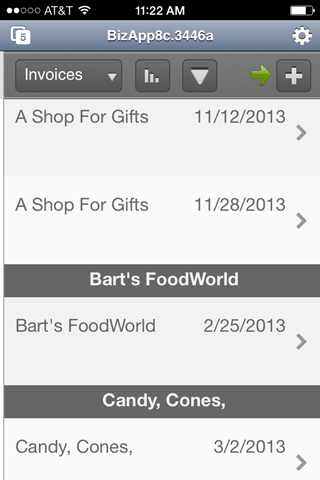 On the Invoice List, tap the Update button (+) to get any new Invoices sent from Big Business to your iPhone.

To get a few Invoices, Update will only take a few seconds, even when connecting to Big Busines Server on a mobile (cellular data) connection. To get 100's or 1000's of Invoices or Items, Wi-Fi may be preferable.

To go to Invoice List click the navigation button or drop-down menu in the upper left.

Related: