Customer Prepayments
Customer Prepayments automatically post deposits or pre-payments from customers to a liability account, making it easier to manage prepayments and audit accounts receivable. (6183)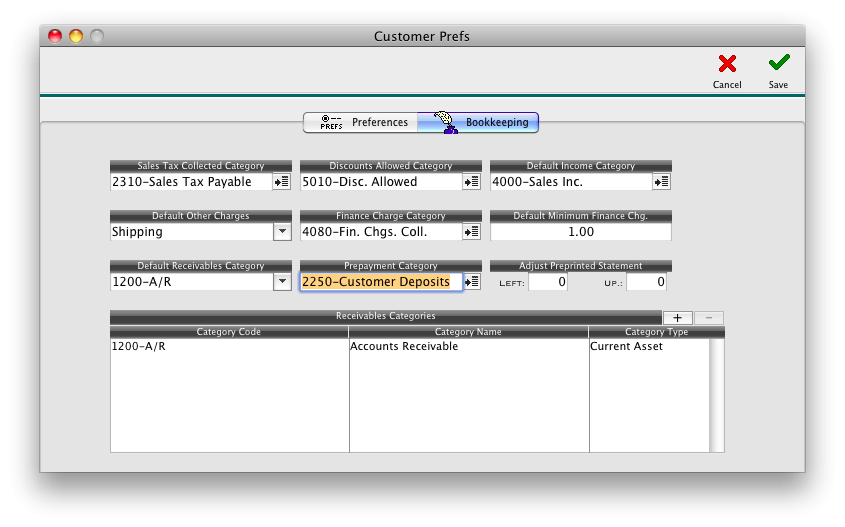 To enable the Customer Prepayment feature, open Customer Prefs, go to the Bookkeeping tab, and enter a Prepayment Category.

To create a Prepayment Category, use the Account Card tool to create one assigning an Account Type of Current Liability.

Once the Prepayment Category is set, a Receive Money from a Customer will show a pulldown with "Payment" as the default and "Prepayment" as an option.

Choosing "Prepayment" on the Receive Money window will change the accounting for the Receipt. It will automatically post to the Prepayment Category on the Date of the Receipt and back to Accounts Receivable Account on the Date of the Invoice(s) it ends up being Applied to.
Related: