Select Sales Tax on Invoice
Big Business lets you select the Sales Tax on an Invoice. This is convenient if Sales Tax on the Customer Card is different--for example an out-of-state customer who is normally exempt, purchases in person and needs to pay local sales tax rates. (6173)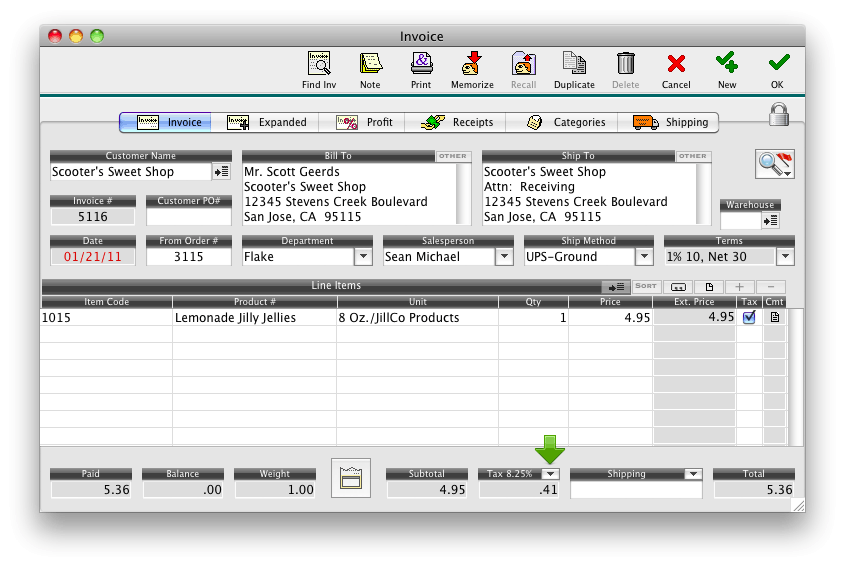 Big Business lets you select the Sales Tax on an Invoice. When you enter a Customer on an Invoice, their addresses, Terms, and so on are copied from the Customer Card, including their Sales Tax.

To change the Sales Tax setting:

1. Click on the pulldown arrow in the Sales Tax label

2. Select a Sales Tax entry

The Tax will update using the new rate selected.
Related: