Shipping: FedEx, Step 2: Import Shipping
This feature is part of the Shipping Add-On, which is an additional module that enables ODBC-capable programs, such as Excel or FedEx Ship Manager, to retrieve data from Big Business Server.


This Solution describes connecting from FedEx Ship Manager. (6068)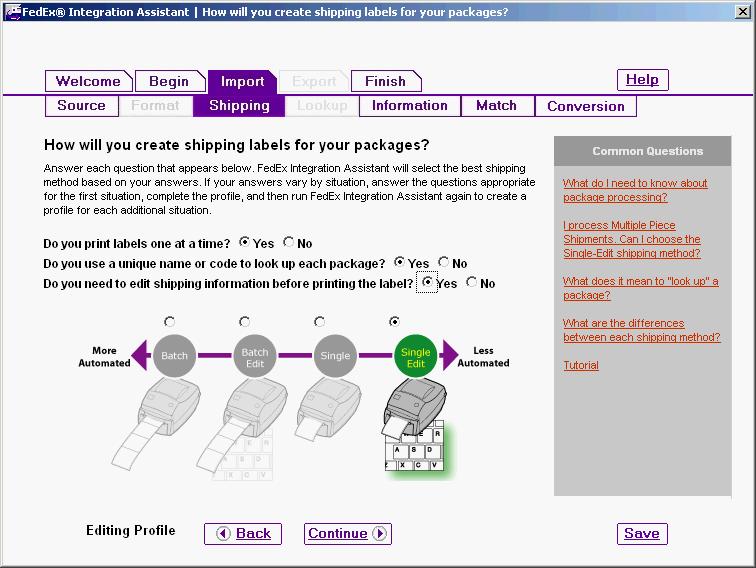 The Shipping Add-On is an additional module that enables ODBC access to data in Big Business Server. This Solution describes using the ODBC capabilities of FedExShip Manager to retrieve data from Big Business Server.

This step follows Step 1: Data Source, as described in an earlier entry.

To Import data from the Sales Order in Big Business:

1. Choose Yes for the question, Do you use a unique name or code to look up each package.

2. Choose Yes for the question, Do you need to edit shipping information before printing the label.

Single Edit should be automatically selected based on the answers above.

3. On the Lookup screen, use the default, After I enter a lookup value.

4. On the Information screen you can specify the target fields you want to use in FedEx Ship Manager, so choose at least the Recipient Address fields (address, city, state,...) and a place to put the Sales Order Number such as Package, Customer Reference.






Related:
(Next) Shipping: FedEx, Step 3: Import Matching