Building a Data File
This Solution describes building a Data File for use with Big Business Server for Windows. (3253)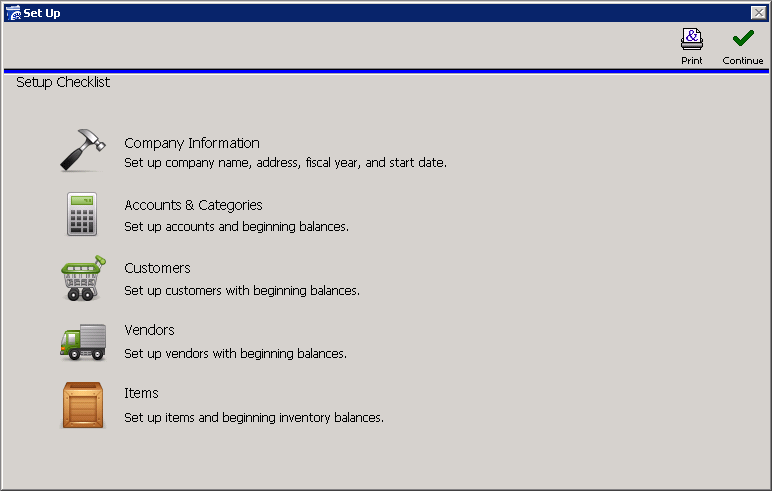 Complete the Setup Checklist to build a new Data File.
You can perform the Setup of your Data File using Big Business Single-User, then transfer the resulting files (Company.4dd, Company.4DIndx, Company.Match) to the server computer.

You can also perform the Setup from a Client. Big Business Server will allow only one user to perform the Setup operation for a new Data File.

Related:
(Next) Installing Big Business Clients