Ship Weight
Quotes, Orders, and Invoices total weight of the line items. These totals are based on the shipping weights entered into Item Cards. (3077)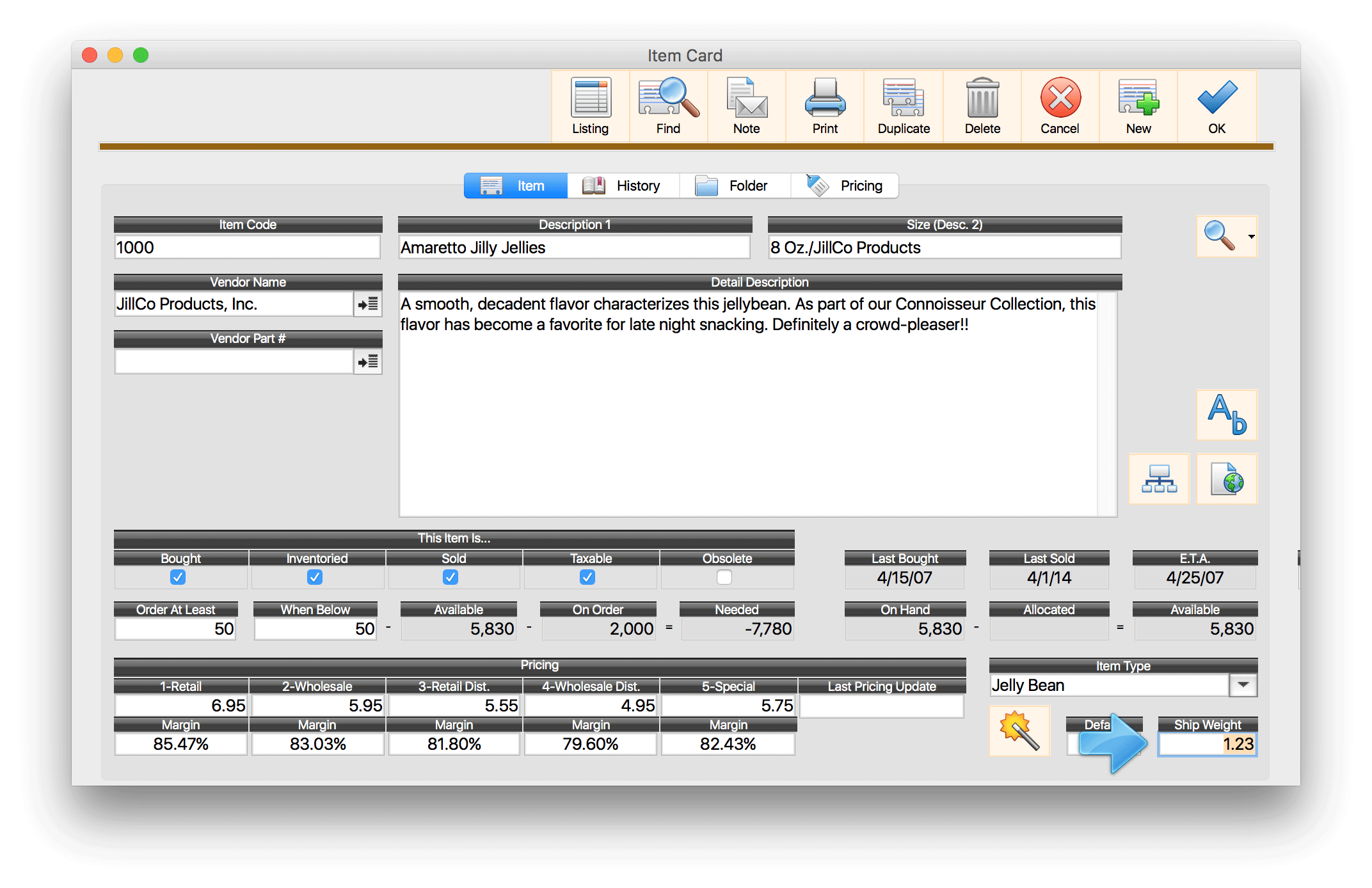 Add the Shipping Weight to the Item Card
Add the Shipping Weight of an item to its Item Card. This weight will then be available to new Quotes, Sales Orders, and Invoices, for:

• Other Charges calculations
• Automatic inclusion of the total in Printed Notes on built-in forms
• As a field which can be added to Custom Forms


To Set Notes Preferences:
1. From the Customer toolbar, select Prefs.
2. Select Quote, Sales Order, or Invoice Prefs.
3. Choose Credit Verification settings using the QuickPop.
4. Click the OK button to save transaction Prefs.
5. Click the OK button to save Customer Prefs

These settings apply to all users and will affect all subsequent printing.

Related: