Using Multiple Addresses
It's not uncommon for a single customer to have more than one address. Big Business allows you to choose from all the addresses entered for the customer, including those entered in the Additional Contacts area of the Customer Card.

This Solution provides instructions for use. (3071)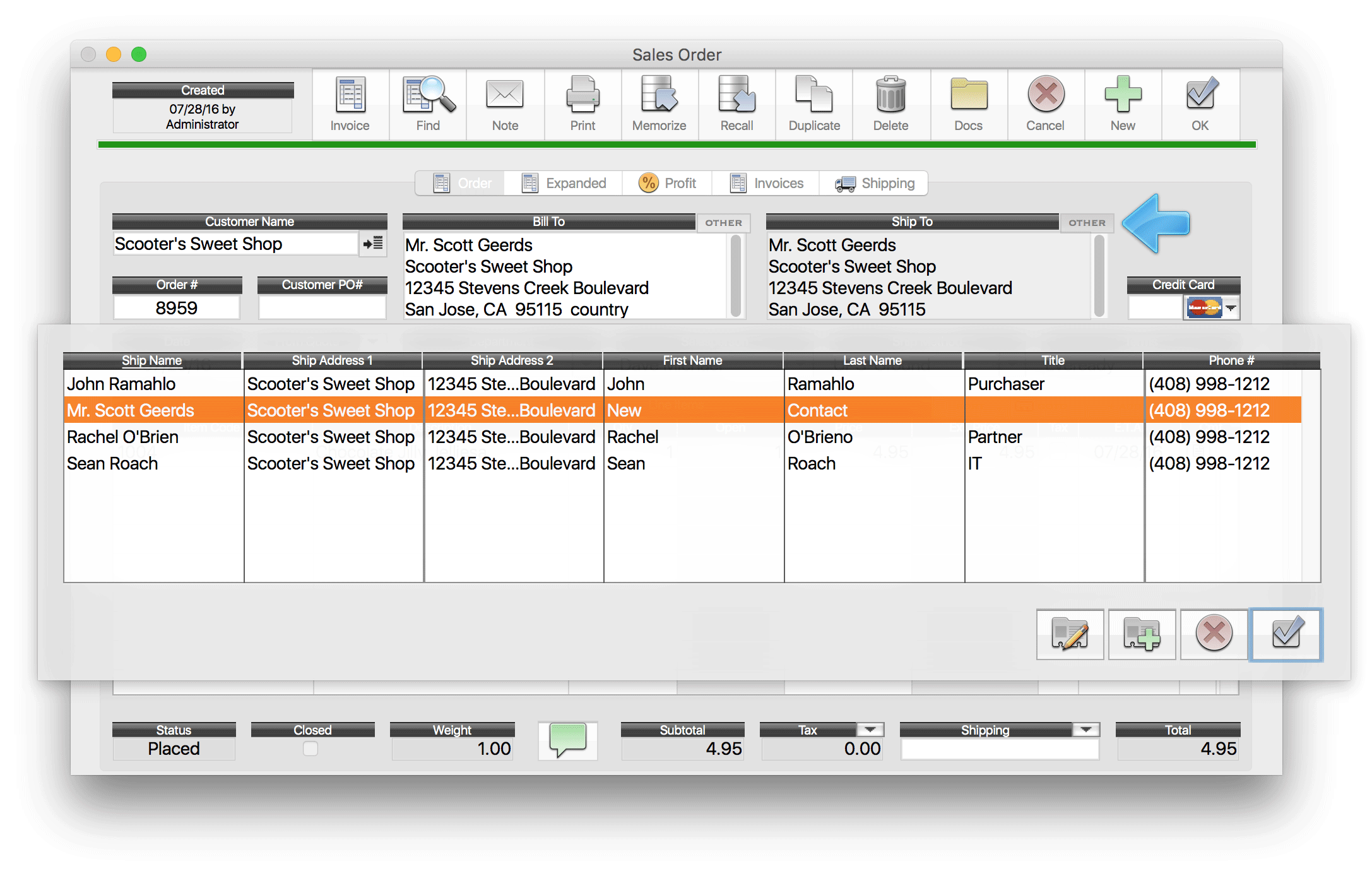 Big Business includes a number of features, which are the same for Quotes, Sales Orders, and Invoices. In the following sections, the screen shots show only Quotes, but the same functionality applies to Sales Orders and Invoices as well.

Using Multiple Shipping and Billing Addresses
Before you can select from Multiple Addresses for Customer, you must first add the addresses on the Customer Card. Refer to the entry, "Multiple Bill To and Ship To Addresses," for detailed instructions.

Using Multiple Addresses is easy, once you have entered the addresses. Simply click the Other button, located above the Bill To or Ship To address on the sales transaction and select from the popup list.

To use alternate addresses:

1. After choosing the customer in a quote, order, or invoice, click the Other button in the Ship To or Bill To address area.

2. In the dialog box that appears, choose an address, then click the OK button.

If Multiple Addresses are not available for the selected Customer, a dialogue will appear, informing you that no additional addresses are available.
Related: