To Print
Big Business automatically prints transactions as they are saved and allows you to choose to send them to a specific printer, email, or save a PDF.

This Solution provide instructions to print an entry. (3066)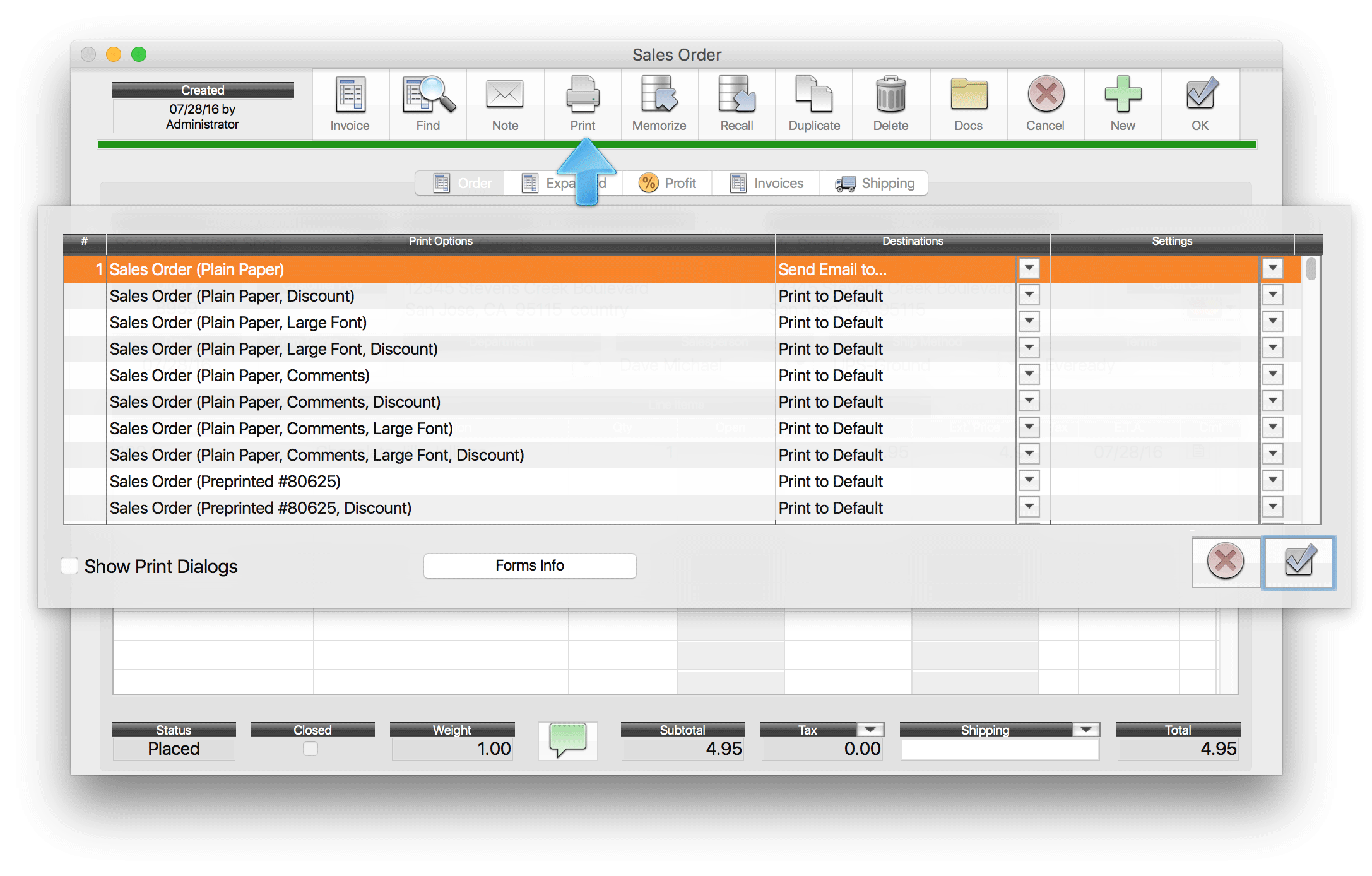 To print in Big Business:

1. Click the Print button in the window you want to print.

2. In the Print Options dialog box, choose the options you want, then click the OK
button.

Big Business begins printing. If you clicked the Print Preview button, a Preview window appears instead. If you clicked the Notify Before Each Job checkbox, a confirmation dialog box appears before each item prints. You can choose to cancel, print, or open the Print Setup dialog box.
Related: