Preserving Data Files and Uninstalling
Preserving Data Files and Uninstalling (2588)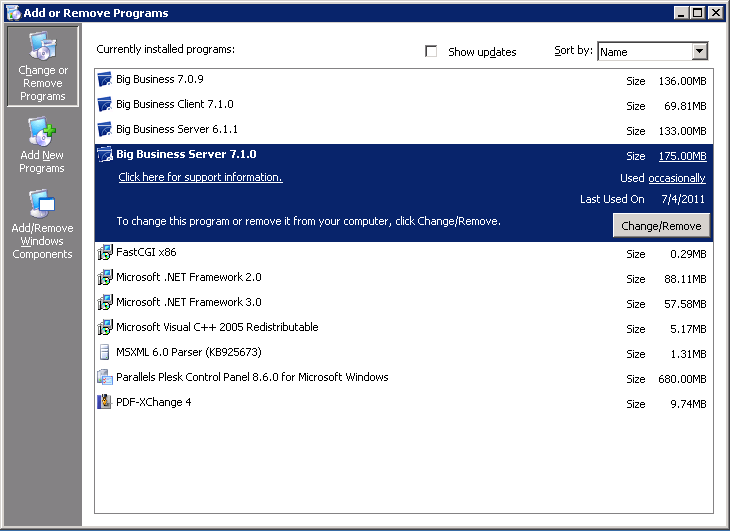 Use the Add/ Remove Program control panel to uninstall Big Business components.
At any point, you can uninstall Big Business Server and run the installation program again. Data files and other files that you created after installation will be preserved. A new, demo data file will be reinstalled in the Demo folder.

A Word about Data Files

The first time you start the program, Big Business Server asks which data file you want to use. After you have selected a data file, Big Business Server will automatically open the same data file when launched again. To select another data file, hold down the Alt key immediately after launching Big Business Server.

All Big Business data files have a file extension of, ".4dd". Although Big Business Server is designed for use with a single, production-level Company data file, you can create one or more new, blank data files in the Data folder to practice Set Up or to prototype your Company data file. Files in the Data folder will be preserved if you uninstall Big Business Server.

Big Business data files also have a matching index file with a ".4DIndx" file extension. This file should be backed up along with the .4dd data file, but can be easily replaced if necessary. The data file (.4dd) contains all of your records and preferences and it is critical that you backup this file on a regular basis.
Related:
(Next) Serving the Data File