Multi User Licensing
Multi-User Licensing (2575)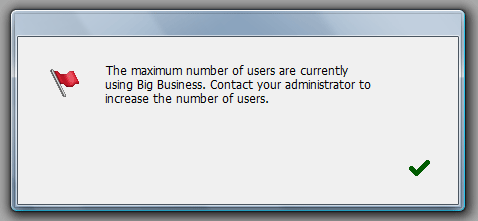 Once the licensed number of users are connected, additional users cannot connect.
Your Big Business Server installation is licensed for a specific number of
simultaneously connected clients. Although you can install the client software on any number of machines, Big Business Server will permit logins only up to the number of clients for which you are licensed. See "Upgrading Big Business," later in this document, for information on adding more users.
Related: