Date Format
Big Business uses the Short Date format from your computer to display dates.

To make a change such as switching between 2-digit and 4-digit years, find the Regional setting for dates for your computer.

In macOS Ventura, this has been moved into System Preferences, GENERAL, Language &Region. Earlier systems put in System Preferences, Language & Region.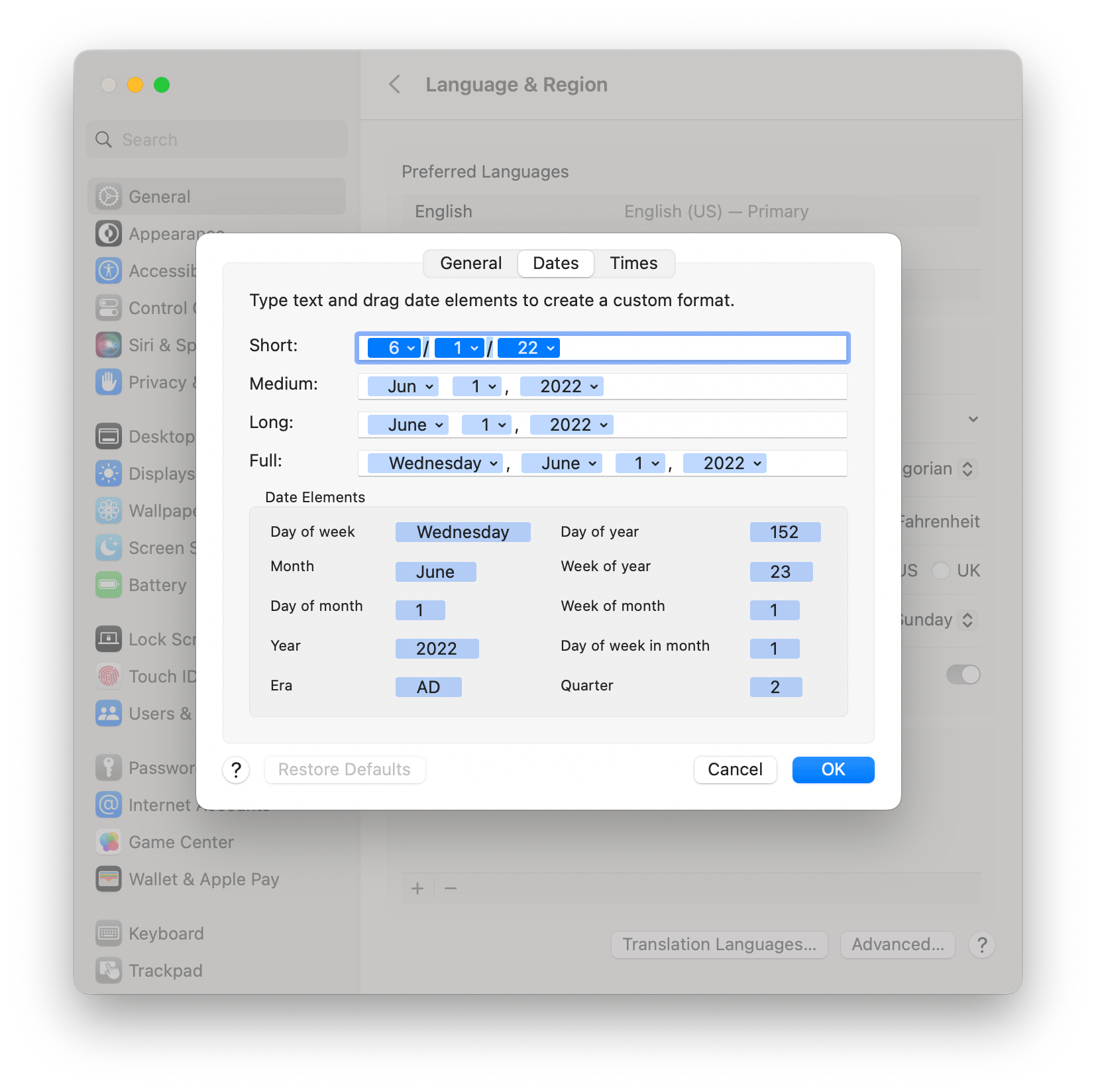 Related: