Selection Error
-9946 is a Database Error that occurs when clearing a selection that does not exist.

In the picture only one invoice is being printed--using a Custom Form which needs a selection to keep track of its progress. Since there only one invoice the selection is not created, and the error is generated when attempting to clear the selection unnecessarily.

This example has been fixed but should you encounter others, just click Continue to keep working. Send an email to support@bigbusiness, if possible, with the circumstances.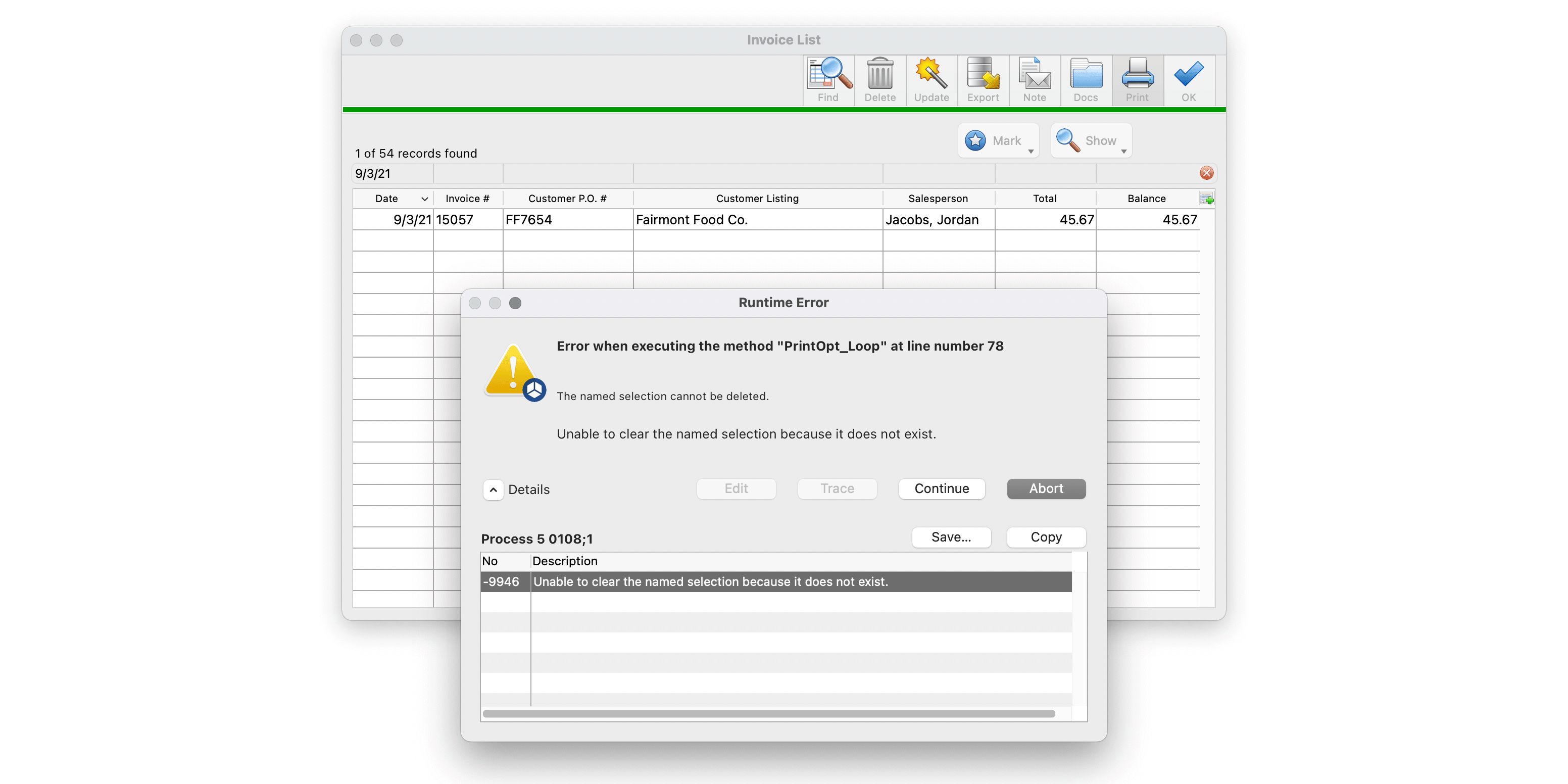 Related: