Shopify Maps
Shopify Connect automatically connects Big Business to your Shopify store. Using the Shopify tool on the System toolbar you can view and edit Shopify Maps to make needed changes.

For example, the Automatic setting for Import Orders brings in Item and Qty but not Price. If you have a special price on Shopify, click to include it and Save As... MyShopifyOrders. Then in Shopify Settings select your import.

This Solution provides details. (7107)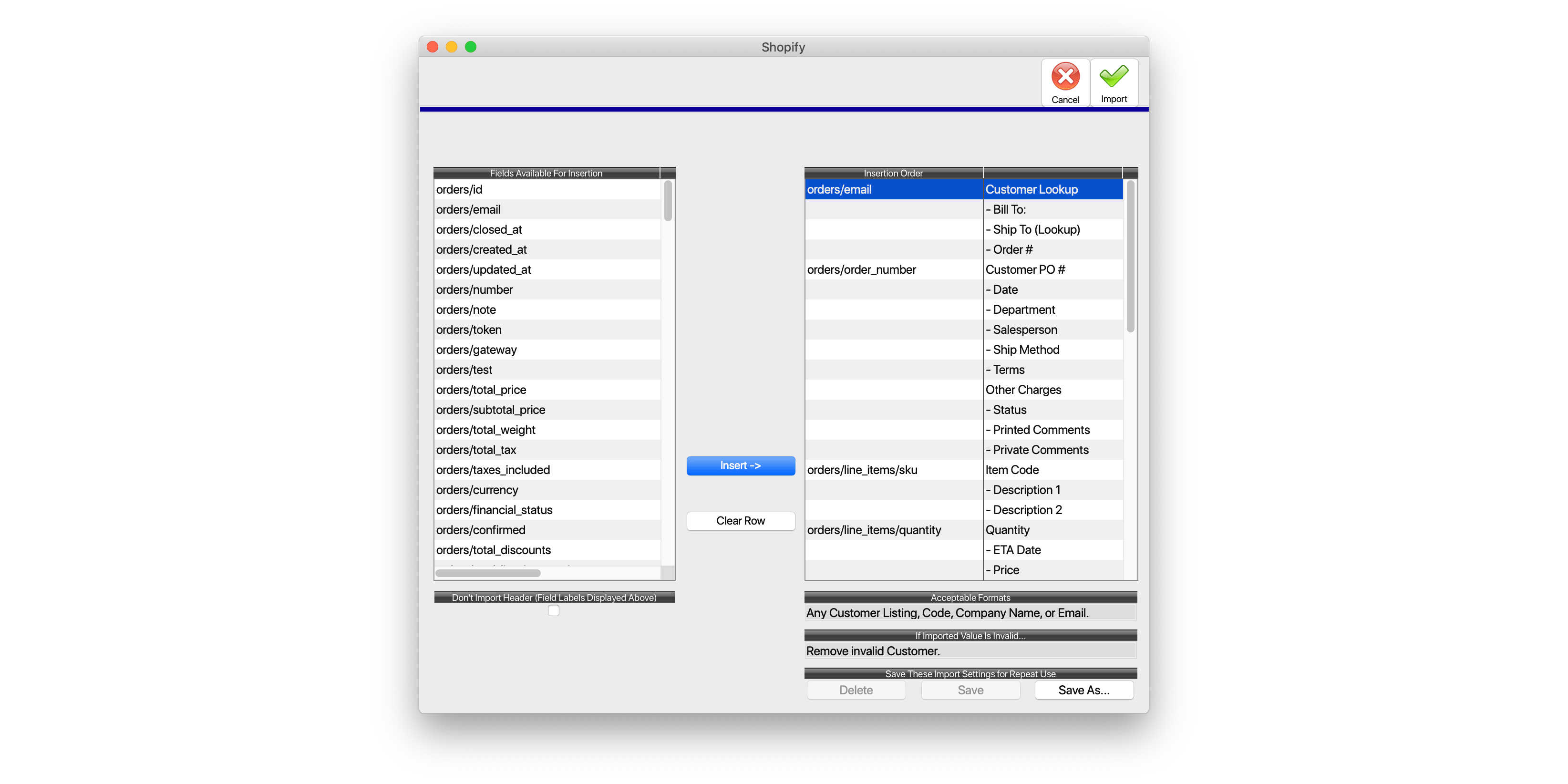 To add Price to Orders:
1. Click Shopify tool on System toolbar
2. Choose Import Orders As Sales Orders
3. Select orders/line_items/price on the left and -Price on the right and click Insert button
4. Click Save As... button in the lower right and give your import a name (ShopifyPrice)
5. Go to Company card, Prefs tab, Shopify settings
6. For Import Order change to your new mapping (ShopifyPrice).
Related:
(Up) Chapter 22
(Next) Shopify Error