Coded Msgs
Line Numbers can be saved with Orders and included on Invoices. This works initially with import and export to procurement systems, where this is required. For adapting to another use, please contact support@bigbusiness.com. (6936)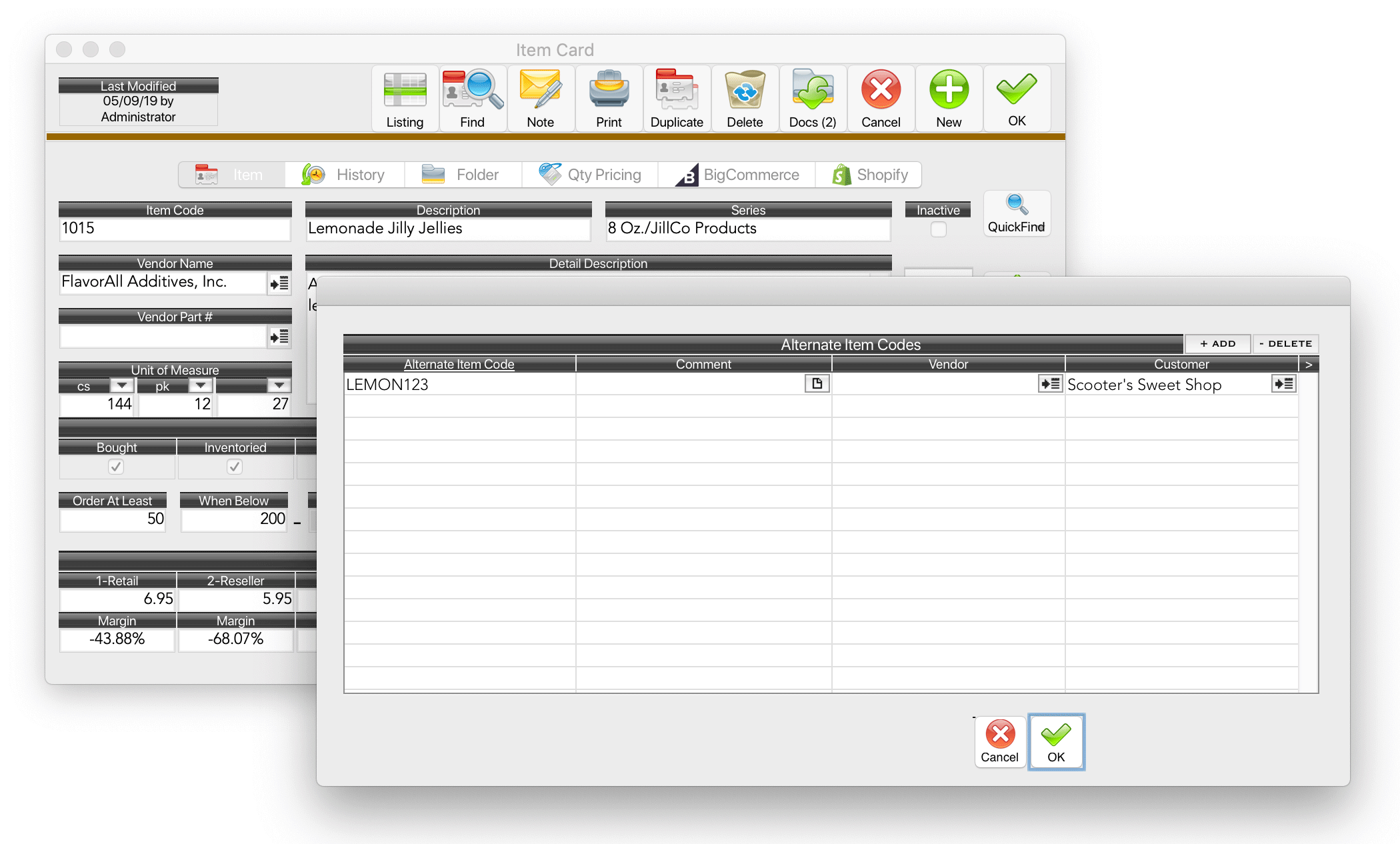 Alternate Item Codes feature lets you specify an unlimited number of Customer Part Numbers, which can be used when importing their Orders.

Click the Customer button to show the Customer Listing, or just enter a few characters of the Customer Name.

Alternate Item Codes can be used to add Items to any transaction. It is important that Alternate Item Codes are different than your Item Codes. If needed add the Customer Name to their Part Number to ensure it's unique.
Related: