Bill Prefs
Bill Prefs include:

• Default Entry Tab - set the Bill or Expanded Bill tab to open automatically

• Receive Over - lets you set a warning or prevent save of Bill that receive over the amounts specified on your PO

• Print In Notes - automatically include Vendor Code, Our Customer #, Total Quantity, or Boilerplate text in the Notes box when printing built-in Bill forms

(6880)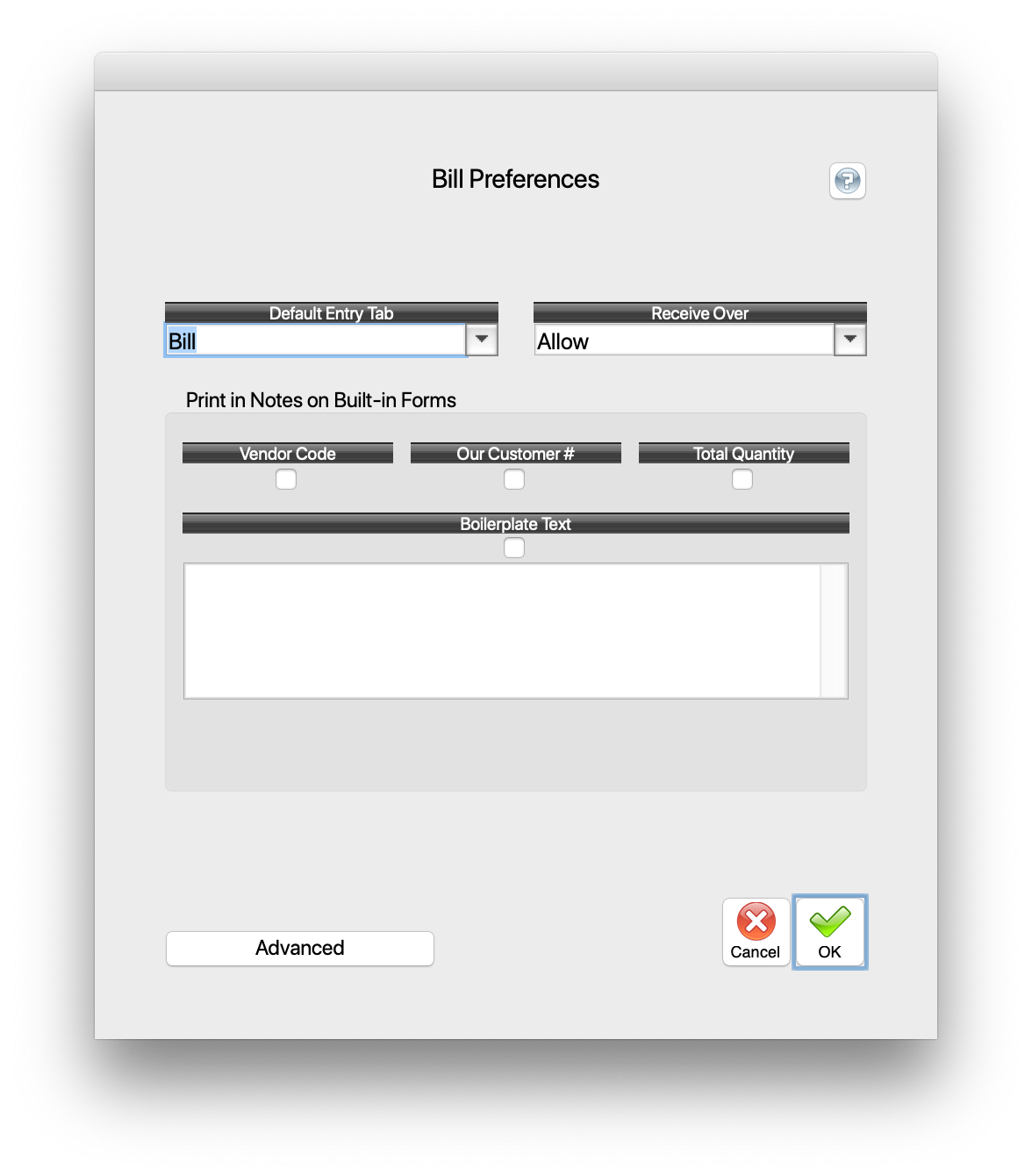 To change Bill Prefs:

1. Go to Vendor Prefs
2. Click the button for Bill Prefs
3. Make changes
4. Click OK to Save Bill Prefs
5. Click OK to Save Vendor Prefs

Bill Prefs include:

• Default Entry Tab - set the Bill or Expanded Bill tab to open automatically.

• Receive Over - lets you set a warning or prevent save of Bill that receive over the amounts specified on your PO

• Print In Notes - automatically include Vendor Code, Our Customer #, Total Quantity, or Boilerplate text in the Notes box when printing built-in Bill forms.

Related:
Receive Over
Advance Bill Prefs