PO Prefs
PO Prefs include:

• Next PO # - set the number for the next PO

• Default Entry Tab - set the PO or Expanded PO tab to open automatically

• Print In Notes Field - automatically include Vendor Code, Our Customer #, Total Quantity, or Boilerplate text when printing built-in PO forms

(6878)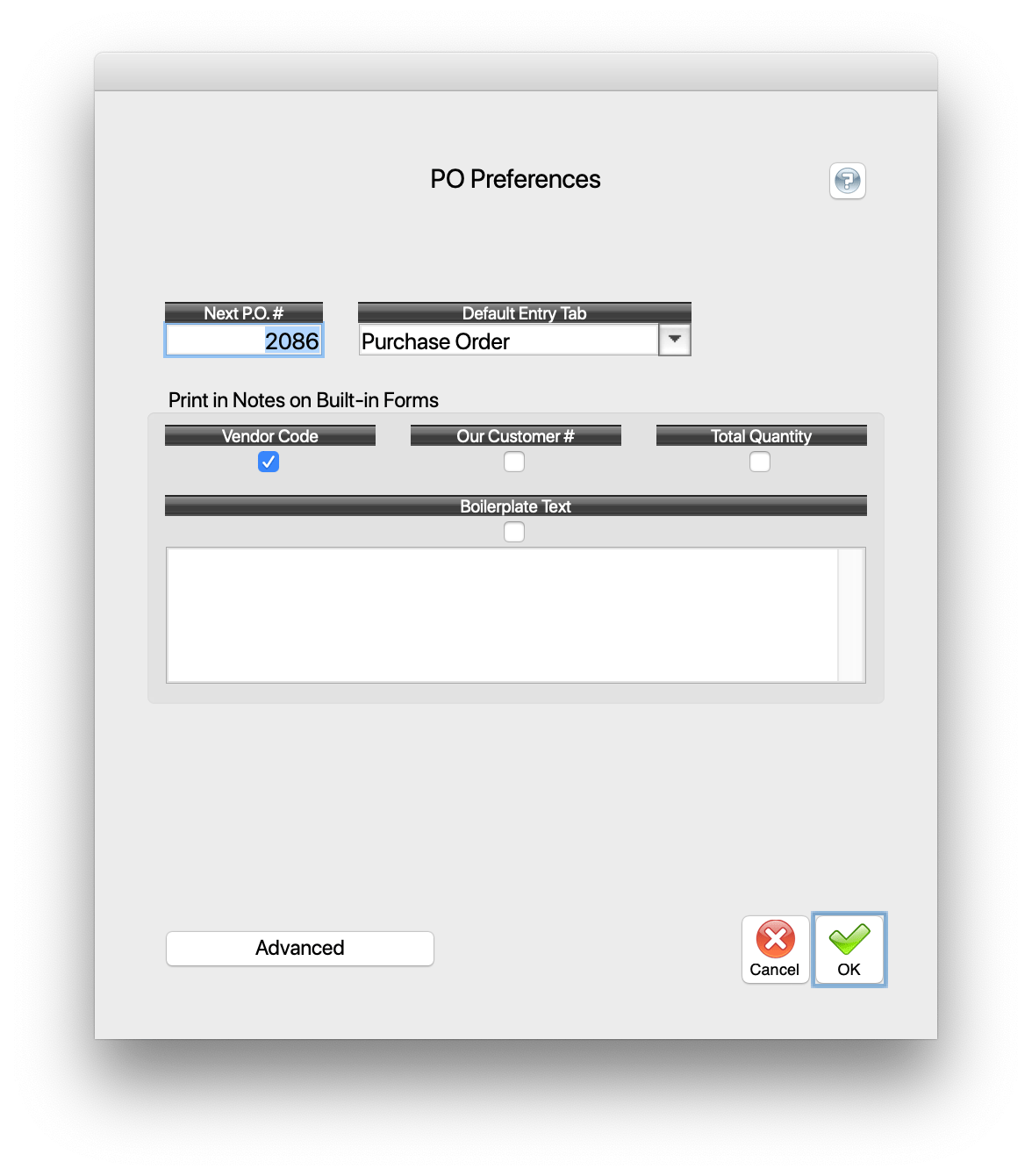 To change PO Prefs:

1. Go to Vendor Prefs
2. Click the button for PO Prefs
3. Make changes
4. Click OK to Save Sales Order Prefs
5. Click OK to Save Customer Prefs

PO Prefs include:

• Next PO # - set the number for the next PO

• Default Entry Tab - set the PO or Expanded PO tab to open automatically

• Print In Notes Field - automatically include Vendor Code, Our Customer #, Total Quantity, or Boilerplate text when printing built-in PO forms

• Print Continuation Message for Multi-Page Sales Orders - display a message such as "Continued on the following page" instead of showing totals at the bottom of each page when printing built-in Sales Order forms.
Related: