Prefs
Prefs lets you add a variety of:
• features
• automation
• controls

Until you look, you may not realize these options--that you can click a checkbox to add a new feature into your workflow (or uncheck to reduce clutter). As much as possible these options are laid out on Prefs windows and have Info buttons (i) that link to write-ups.

This Solution gives you a quick overview of some available options. (6686)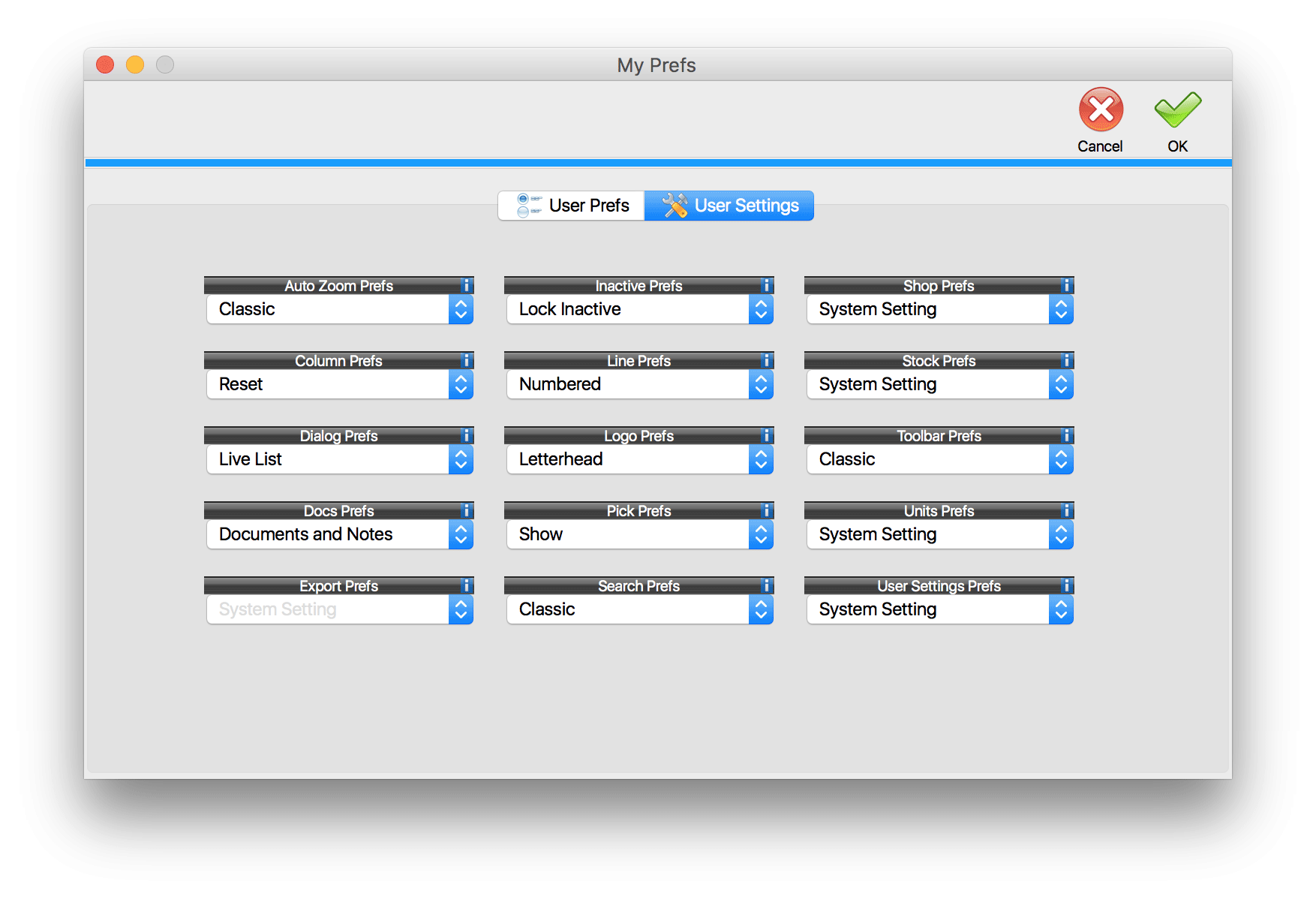 Prefs lets you add a variety of:
• features
• automation
• controls

Until you look, you may not realize these options--that you can click a checkbox to add a new feature into your workflow (or uncheck to reduce clutter). As much as possible these options are laid out on Prefs windows and have Info buttons (i) to view write-ups.

Prefs have an organic, evolved quality that allows lots of different companies to use them lots of different ways. A good example is As Quoted, which checks quoted prices for Customer-Specific pricing. This gives you ultimate control over pricing, without the limits of Price Levels or Qty Pricing, with handy tools like the Quote Import or Universal Customer to make setup a snap. Or not, if simple is better.
Related: