Version(s)
Big Business 10 lets you mix Client and Server from different Updates. Updates are different "dot" releases like Big Business 10.9 and Big Business 10.12. You might want to use the newest Client for newest Macs without changing your current Server. Or you might update Server to get new features without needing to change any Clients.

You cannot mix Upgrades, though. Upgrades are different versions, like Big Business 10 and Big Business 9. They are different Databases. Big Business 10 Client will not work with Big Business 9 Server or vice versa.

This Solution provides details. (6648)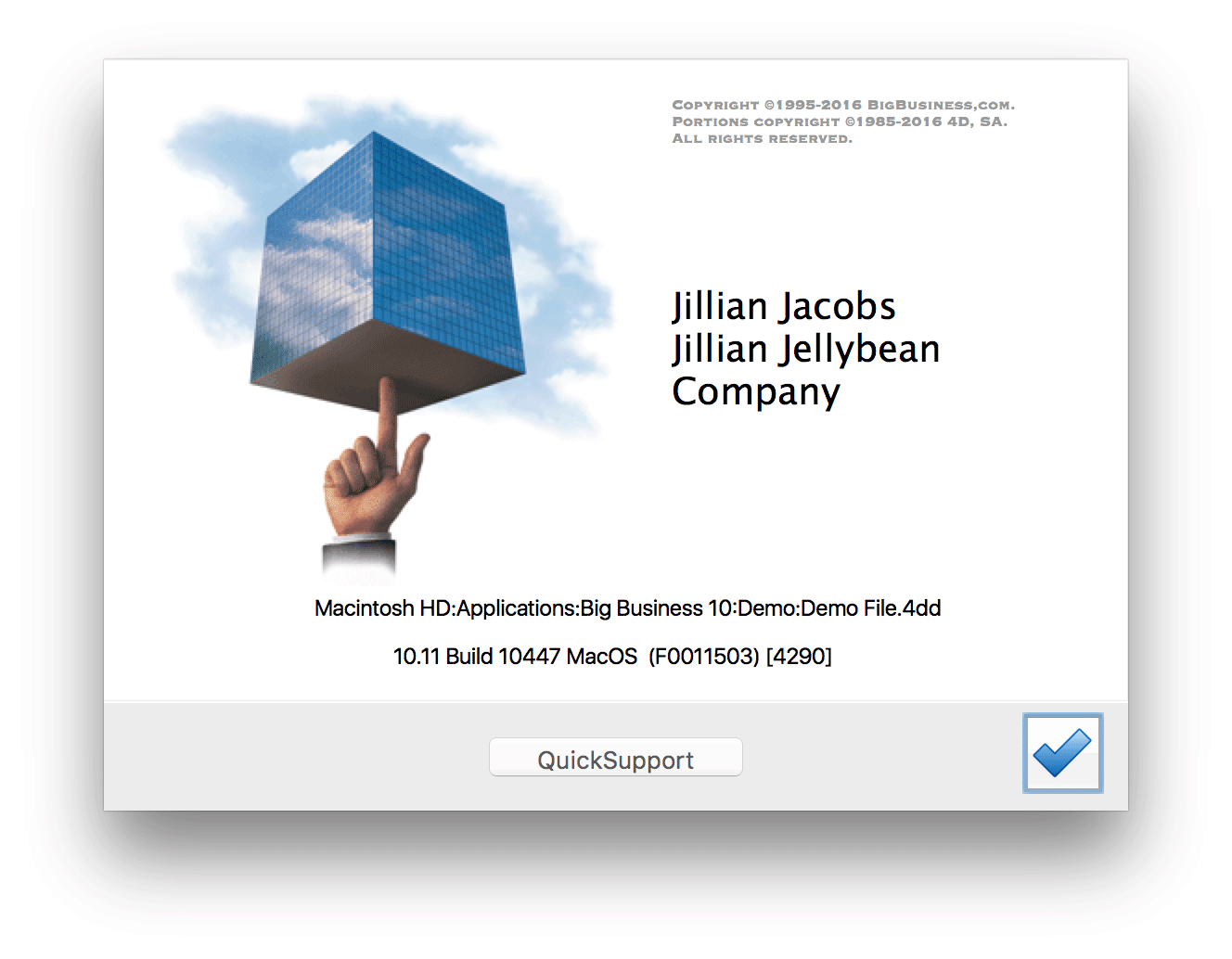 Big Business 10 lets you mix Client and Server from different Updates. Updates are different "dot" releases like Big Business 10.9 and Big Business 10.12. You might want to use the newest Client for newest Macs without changing your current Server. Or you might update Server to get new features without needing to change any Clients.

You can check the Version(s) you are using in About Big Business found in the Big Business Client menu on the Mac or in the Help menu on Windows. There you will see the Version (10.11 Build 10447) followed by the Client (F0011503) and OS (4290 = 10.12.2). Possible Clients are F0001500, F0001501, F0001502, F0001503, F0011503.

You cannot mix Upgrades, though. Upgrades are different versions, like Big Business 10 and Big Business 9. They are different Databases. Big Business 10 Client will not work with Big Business 9 Server or vice versa.
Related: