Database Memory
Big Business Server uses a Database that automatically manages its Memory.

You may want to manually adjust Database Memory if, for example:
- you have more than 10 Users
- you have more than 10 years of data
- you process more than 10,000 transactions per month

This Solution provides additional details. (6577)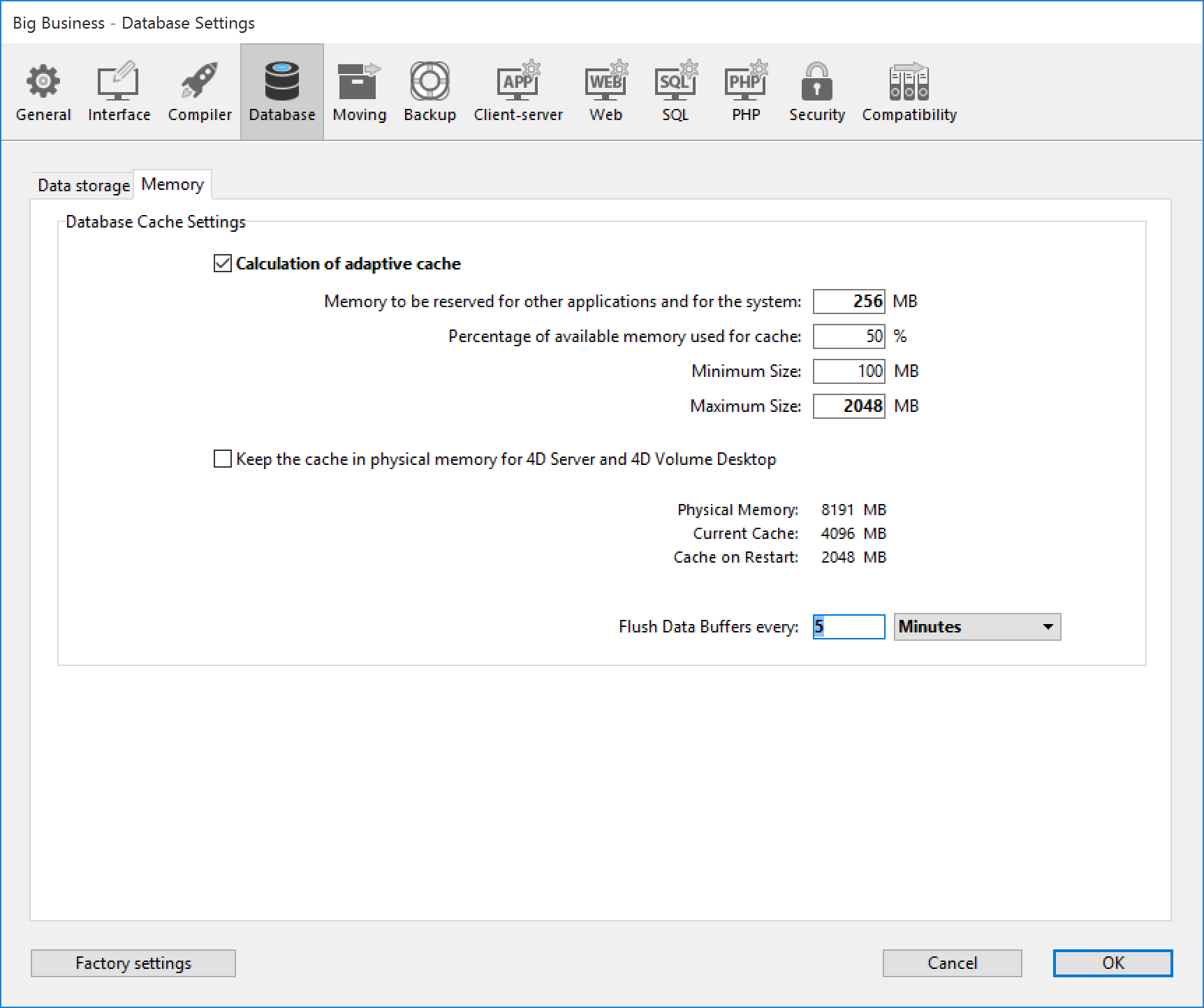 Big Business Server uses a Database that automatically manages its Memory. Its setting for Calculation of Adaptive Cache optimizes available memory.

To manually adjust Database Memory:
1. Go to Edit, Database Settings
2. Go to Database, Memory
3. Uncheck "Calculation Of Adaptive Cache"
4. Enter a new Size for Cache
5. Click OK to save settings
6. Restart Big Business Server to use the new settings

Enter a Size in MB. For example 4096 MB is 4 GB. Cache is the amount of memory to use for instant access to your Data. 4096MB is a good setting for a Data File that is 2 to 8 GB in size. Cache is not the working memory for the application or operating system. 4096 MB is a safe maximum for a computer with only 8GB of RAM, leaving 4GB of RAM for Windows and Big Business Server.







Related: