Retina Display
Big Business 10 includes a new Database to support Retina Display.

Retina Display is Apple's name for high resolution screens found on iPhones and iPads and now on iMacs and MacBooks. Retina makes it easier to work by providing sharper images and crisper text.

This Solution provides information about Retina. (6555)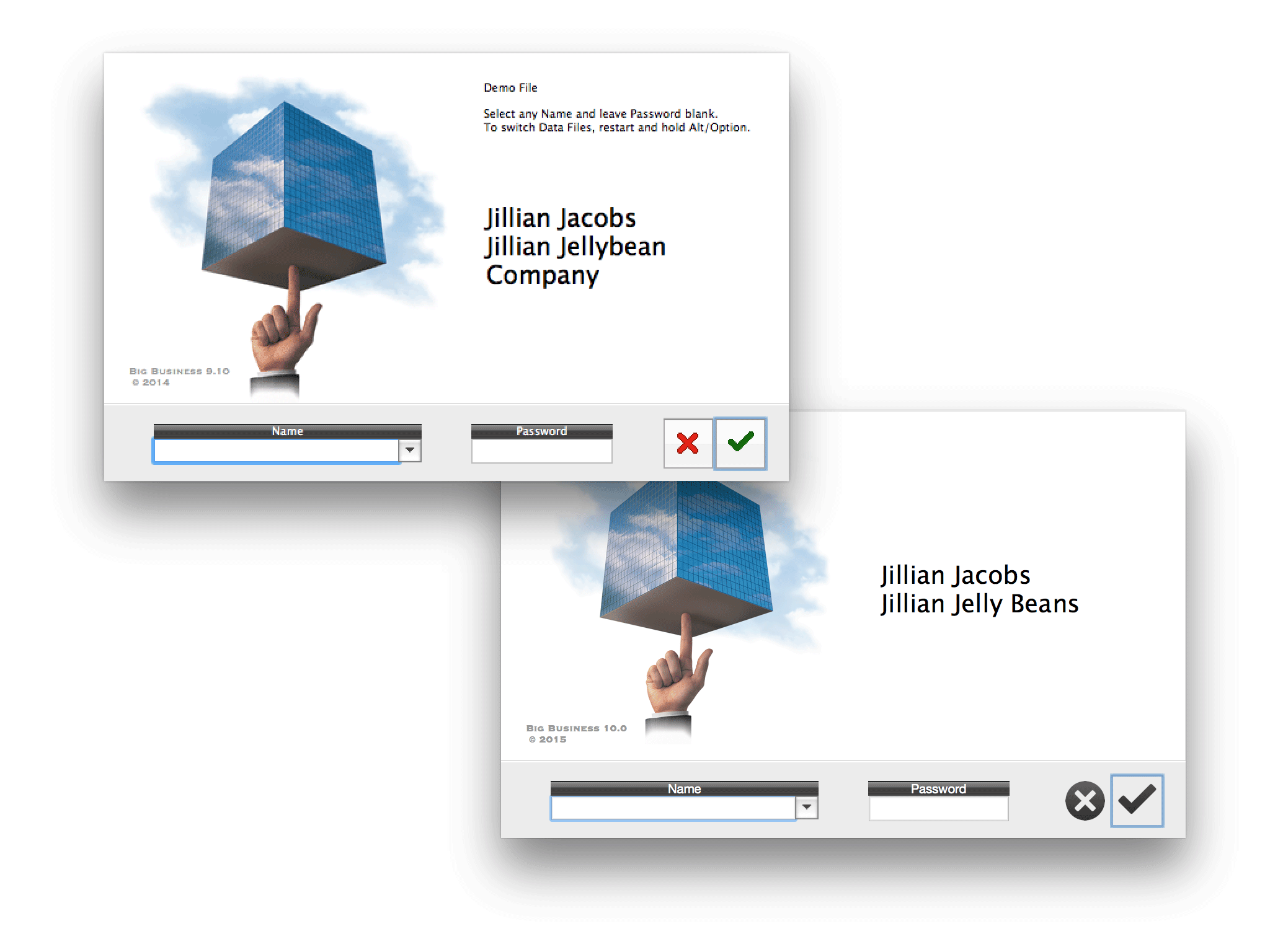 Retina Display is Apple's name for high resolution screens found on iPhones and iPads and now on iMacs and MacBooks. Retina makes it easier to work by providing sharper images and crisper text.

All of the images in Big Business have been replaced to support this new technology. As a result, many icons have changed.

If you are working on a recent MacBook Pro, new Macbook, or new iMac Retina, you should see incredibly sharp text, fine images, and detail.
Related: