Copy Sales Order Open Items
From (Quote / Opportunity) has been updated to take a Sales Order Number and copy any Open Items to the current Sales Order. (6499)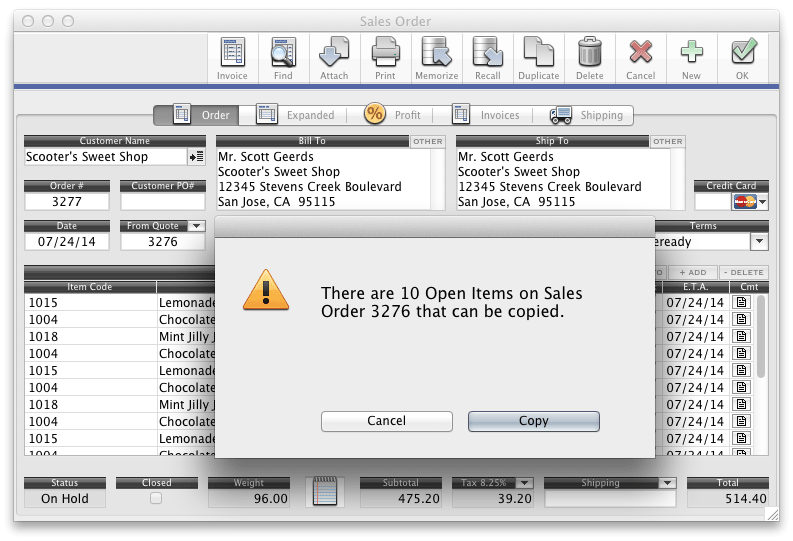 To copy Open Items from another Sales Order:
1. Enter a Sales Order Number in the From Quote (Order/ Opportunity) field.
2. Follow the prompts to Copy any Open Items.
3. If needed, mark the copied Sales Order as Closed.

Remember, you can open two Sales Orders windows at the same time by holding the Shift key while double-clicking an entry in the Sales Order List or Shift-clicking the Sales Order tool to create a new one.
Related: