To Enter Quote Information
To Enter Quote Information (6427)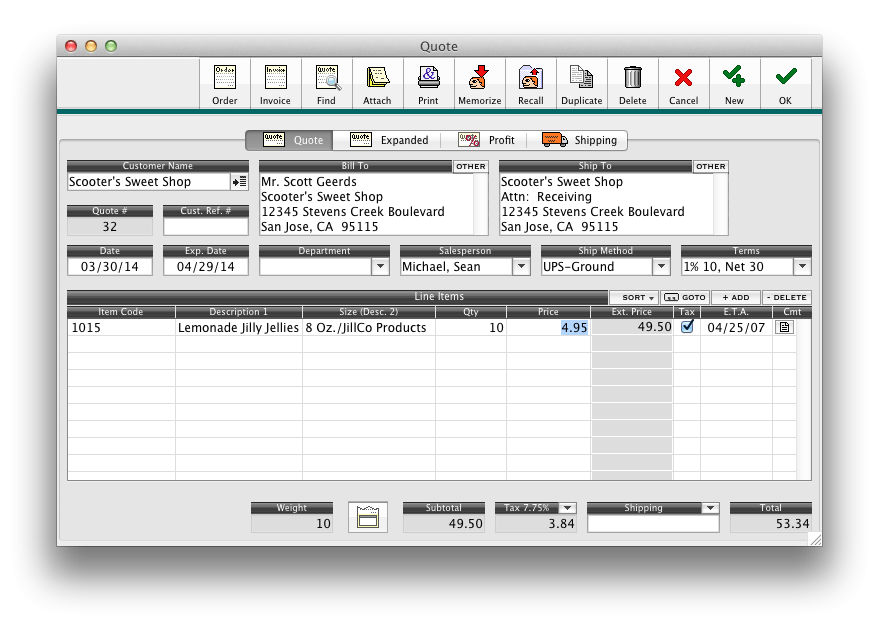 If you enter a bundle item, a line for the bundle itself appears along with lines for each of the items in the bundle. Depending on how the bundle is set up, prices may appear in the bundle line or in the lines for the component items. See "Working with Builds and Bundles" in Chapter 5 for more information.

To enter quote information:
1. Click the Quote tool in the Customer toolbar.
2. In the blank Quote window that appears, enter or choose the customer.
3. In the Line Items list, enter the item code or description and quantity for
each item.
Related: