Using Big Business Help
Using Big Business Help (6403)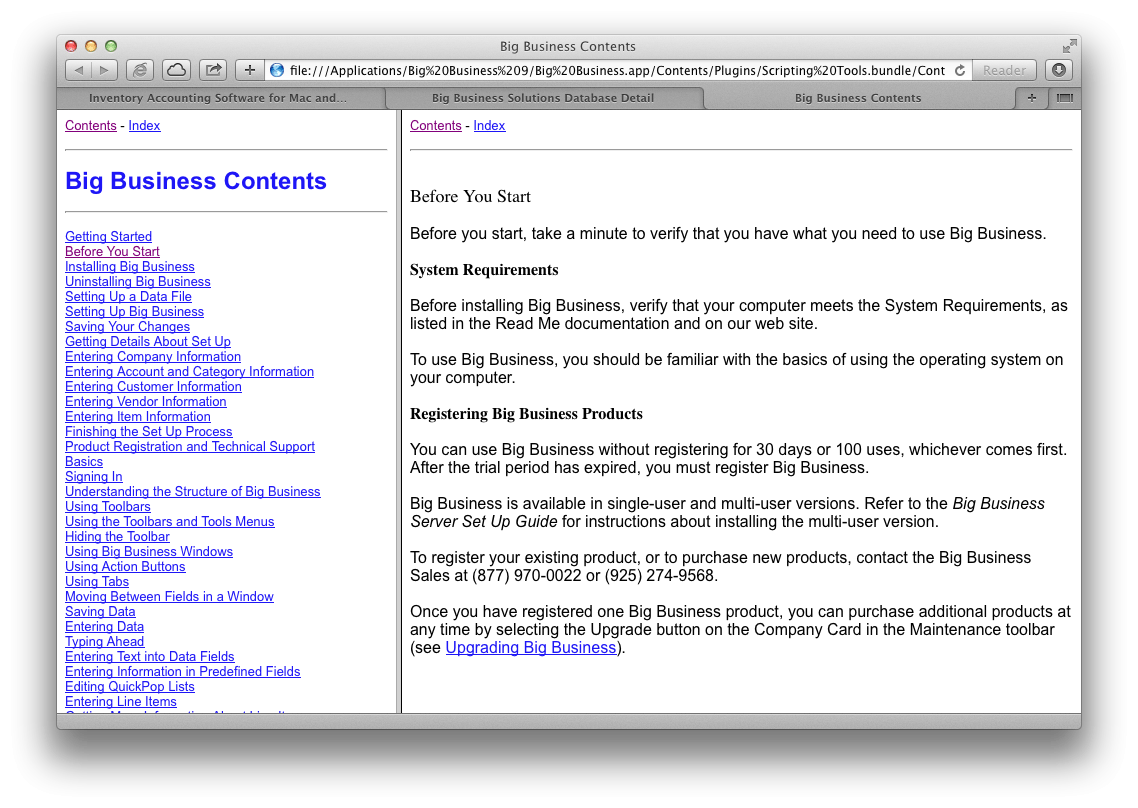 You can use Big Business Help to get information. The Help window contains text as well as a links that you use to select the topics you want information about.

To get help:
• Choose Big Business Help from the Help menu.
The Help window for the current Big Business window appears.
Related: