Viewing Search Results
Viewing Search Results (6387)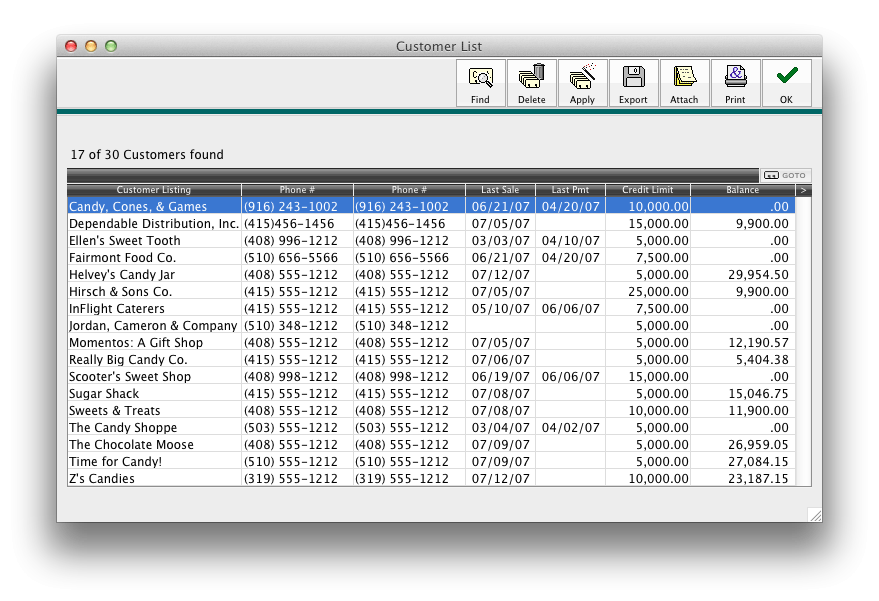 Big Business displays the results of a search in a list window. The list contains basic information about each of the matching records. This information varies depending on the type of record.

You can accomplish a number of tasks from the list window:
• Opening individual record windows
• Conducting additional searches
• Saving the list as a text file
• Printing the list

The following figure shows the result of a Customer Card search. Other searches
display the same kind of window.

List windows follow standard Big Business conventions. You can open line items, sort the list, search, and print in the usual ways. See "Getting More Information About Line Items," "Sorting Lists," "Searching," "Saving a Window to Disk," and "Printing" in this chapter for information on these topics.
Related: