To Finish the Setup Process
To Finish the Setup Process (6339)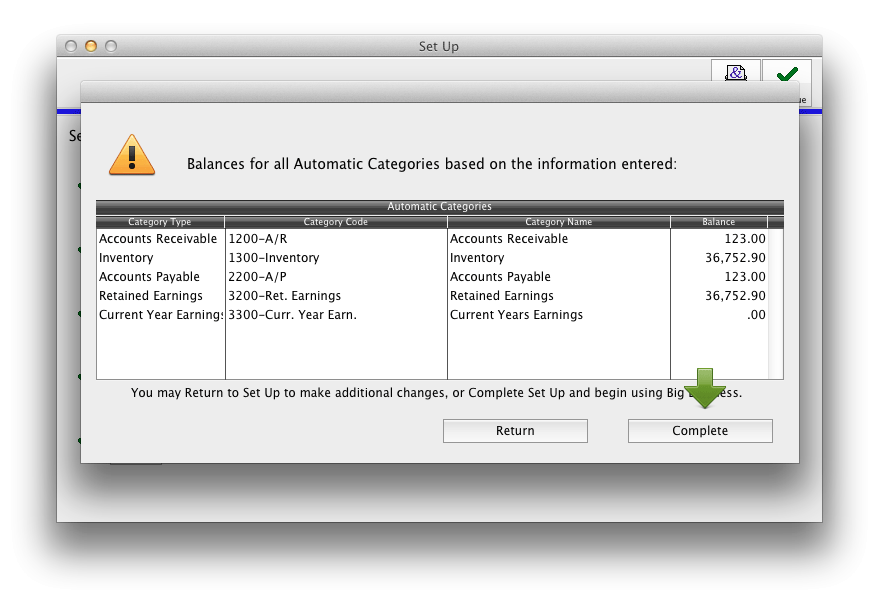 To finish the Set Up process:

1. When all buttons in the Set Up Checklist window are marked with green checks, click the button. You see a dialog box informing you that you have completed the Set Up process.

2. Click Verify.
Big Business displays a dialog box listing the Automatic Categories you set up, along with their balances.

3. Click Complete.
Big Business reviews all the Set Up information, then opens the sign-in dialog box. See Chapter 2 for instructions about signing in and using Big Business.
Related: