Update On Server
Big Business 9 added the option to Update On Server. This feature tried to improve Client performance for Remote Clients by offloading updates to the server.

Unfortunately, this feature make errors possible, like making repeated changes before updates are processed.

This feature is being removed and its setting is ignored in Big Business 11.30.
(6330)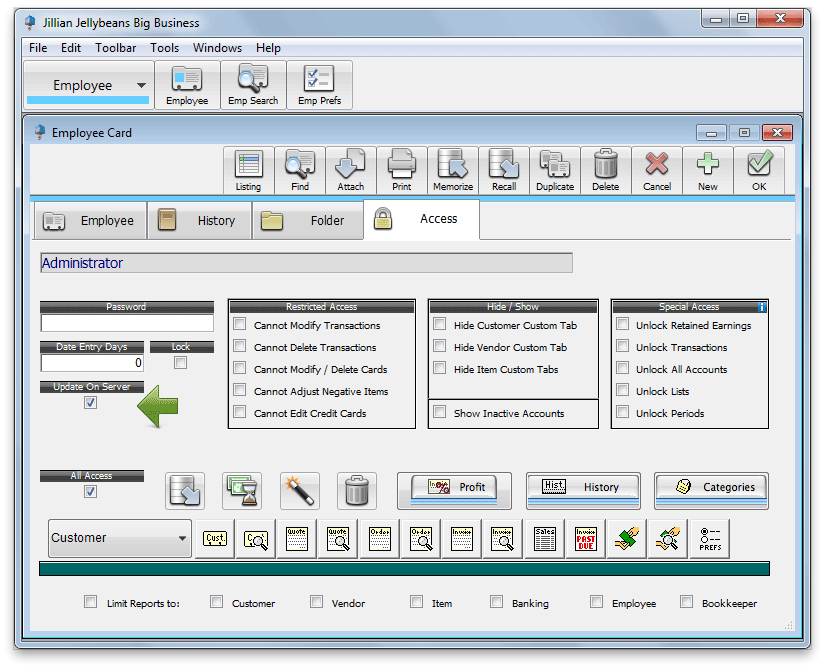 To enable Update On Server:

1. Open an Employee Card

2. Go to Access

3. Click the checkbox for Update On Server

This setting may be useful for employees connecting a Remote Client on a connection with slow upstream speed. For example with Asymmetric DSL the Client might be quick to fill in a Sales Order then slow to save it.

This setting assigns Updates, such as allocating items on a Sales Order, to the Server computer.
Related: