Department on Invoice and Bill Categories
Big Business 8.6 adds Department to the Categories on Invoices and Bills.

This Solution describes this feature. (6289)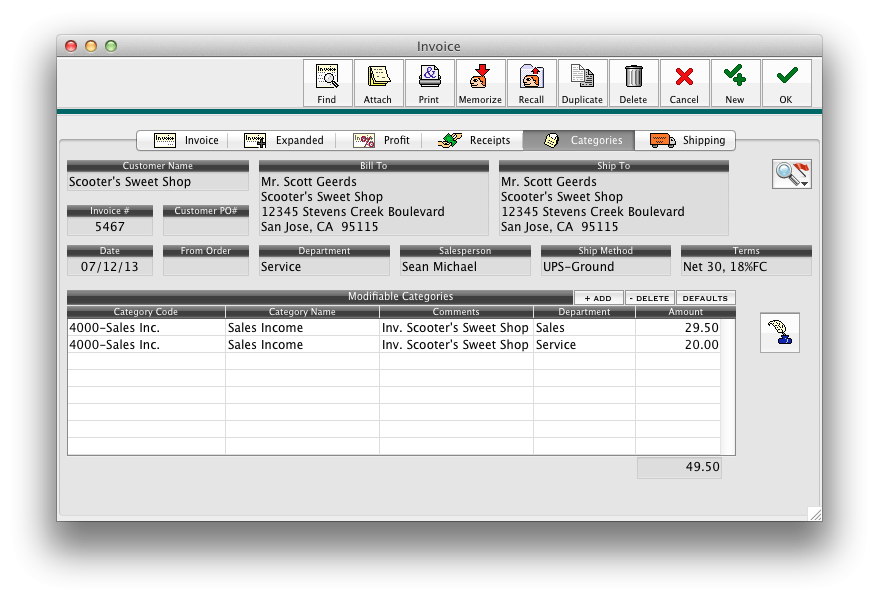 Switch to the Category tab of the Invoice or Bill to edit the Department on each Posting. If needed you can edit the Amount of Default Postings, Delete, or Add new Postings.

List the same Category more than once for multiple Departments.

Invoice Department is automatically assigned to all Postings including Categories without a Department specified.

If the Employee Preference to make Departments Manditory is enabled you must select Department at the top.
Related: