Lightning Web / Mobile
Lightning is an Add-On for Big Business that provides a web interface to your data. This Solution provides an overview. (6274)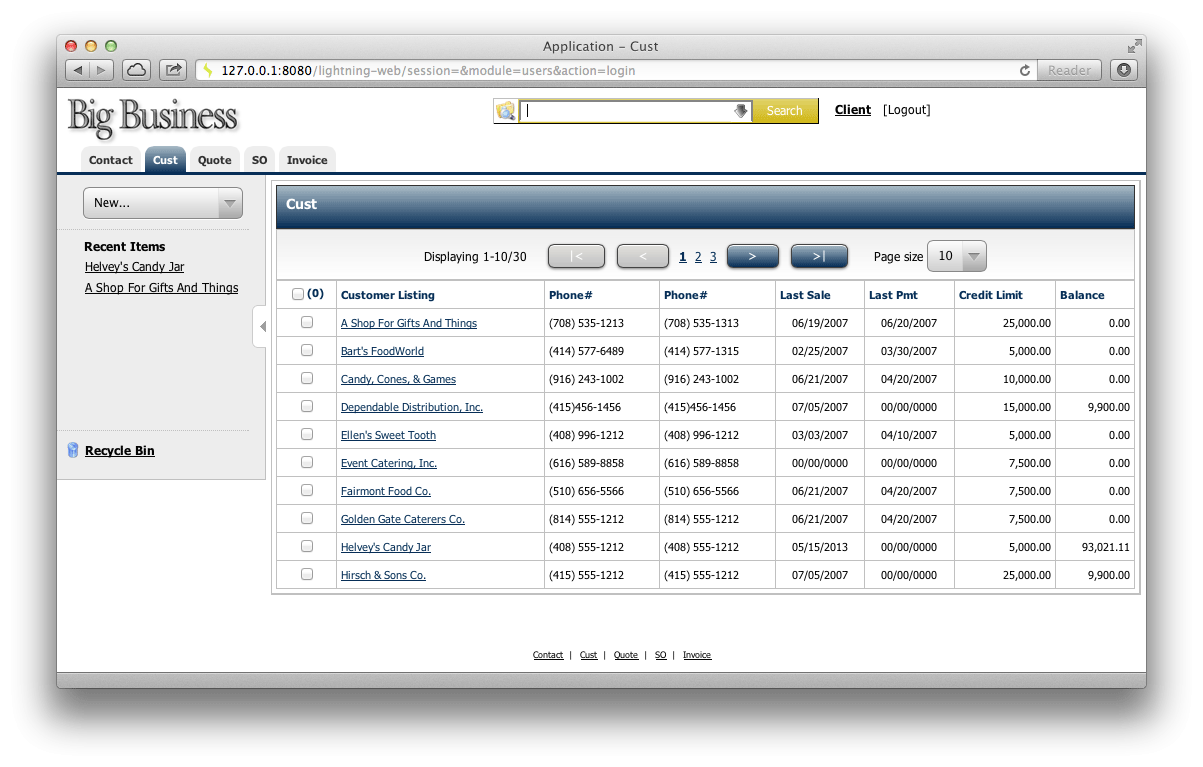 Lightning is a component for Big Business that provides a web interface to your data, providing a Web 2.0 application for remote and mobile users needing fast access.

It can be customized to allow adding, editing, or review of entries such as Customers, Quotes, and Orders, from standard a web browser (Safari, Firefox, Chrome, Internet Exporer).

On mobile devices Lightning leverages appropriate technologies, such as jQuery, to provice a rich mobile experience.

To save on download times, Lightning is not usually pre-installed with Big Business.
Related: