Import Contacts
Big Business imports Contacts and includes Linking so you can link them to Customers as Additional Contacts or multiple Ship To's using Company Name or Customer Code.

This Solution describes using on this feature. (6248)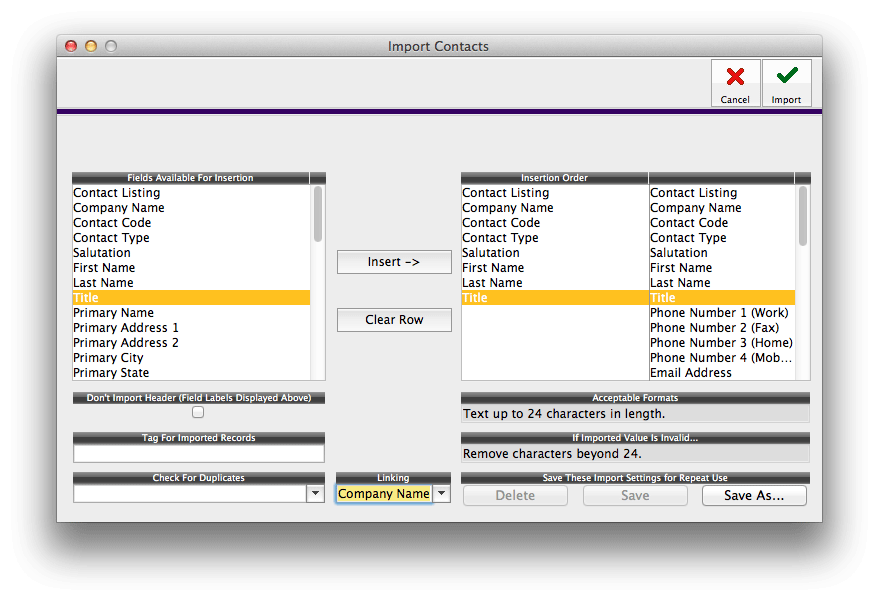 When importing Contacts you can choose Linking by:
• Company Name
• Code

These look for an exact match of Company Name, or between Contact Code and Customer Code, to link the Contact to a Customer Card where it will appear as an Additional Contact and be available to select as an alternate addess for Bill To or Ship To on Quotes, Sales Orders, and Invoices.

Use the Contact Search with the Link File search criterion to determine which Contacts are, or are not, linked to Customers.

On a Contact Card you can specify the link by choosing Customer as the Link File and then selecting a Customer in Contact Linked To.
Related: