Use Sales Tax Names
Big Business automatically displays "Tax" or "Tax 10%" as the label for Sales Tax on customer transactions. Use Sales Tax Names displays the Name of the Sales Tax instead, on screen and on built-in plain paper forms for printing. (6185)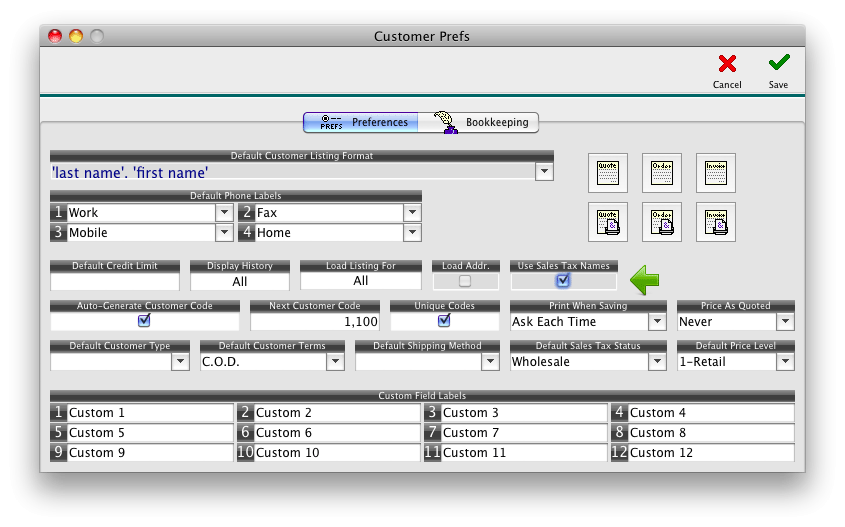 To enable Use Sales Tax Names, open Customer Prefs and click the checkbox for Use Sales Tax Names.

When you restart Big Business (Client) it will use the Sales Tax Name instead of default labels for "Tax" or "Tax 10%".

You can edit the Sales Tax name by choosing Show List in the pull-down for choosing a Sales Tax on the History tab of a Customer Card, or Default Sales Tax in Customer Prefs.


Related: