Chapter 13: Importing Data After Setup (2)
Chapter 13: Importing Data After Setup (2) (6143) [p369]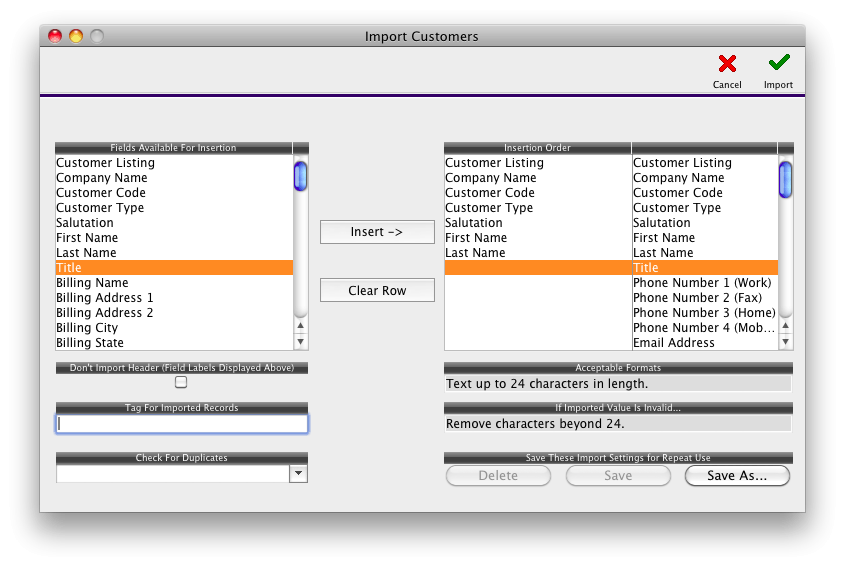 To import data after setup:

1. Click the Import tool in the Maintenance toolbar (or the Import option during setup).

2. Select the file you want to import, then click OK.

3. In the dialog box that appears, select the kind of data you're importing, then click the OK button.

4. In the Import window, match text fields in the Fields Available for Insertion list with Big Business fields, then click the OK button.
Related: