Warehouses: Auto-Create
This Solution describes the Auto-Create checkbox found on the Warehouse Card. (6117)

This feature is part of the Warehouses Add-On, which is an additional module for Big Business Server that tracks inventory at multiple Warehouses.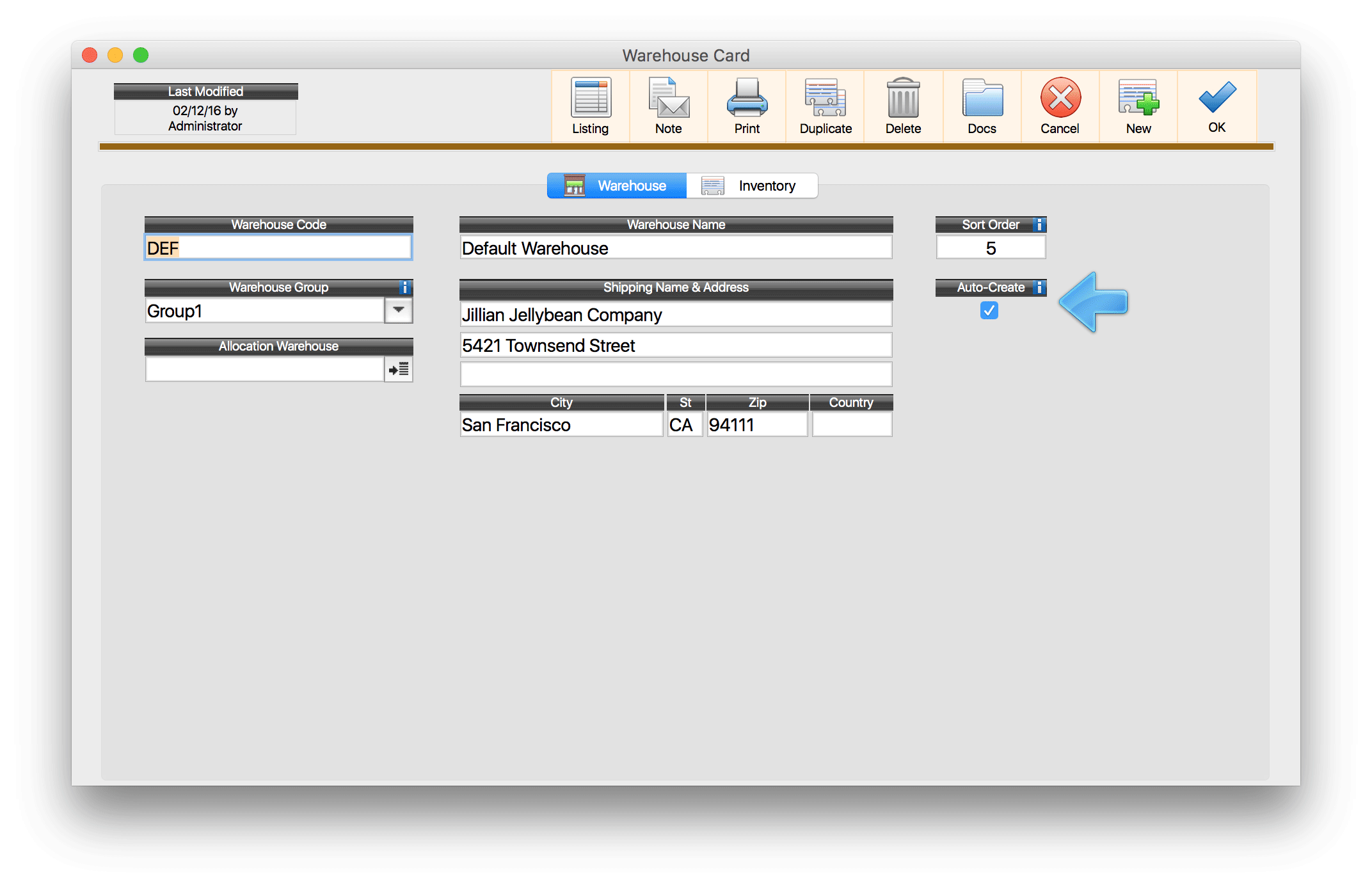 The Warehouse Card tool, which appears on the Item toolbar, includes a checkbox for Auto-Create. Clicking this checkbox will automatically create a Warehouse entry for each new Item Card created.

Clicking the checkbox overrides the default behavior, which is to create the Warehouse-Item as needed--the first time you buy, sell, adjust, or transfer the Item using this Warehouse.

By automatically creating Warehouse entires for new Items, you can immediately set Order At Least and When Below values for your Warehouses.


Related: