Check Spelling on Item Card
Big Business 6 adds a Check Spelling tool to the Item Card. This Solution describes its functionality:
- check spelling on a selected field
- spell checking against a built-in dictionary

(6019)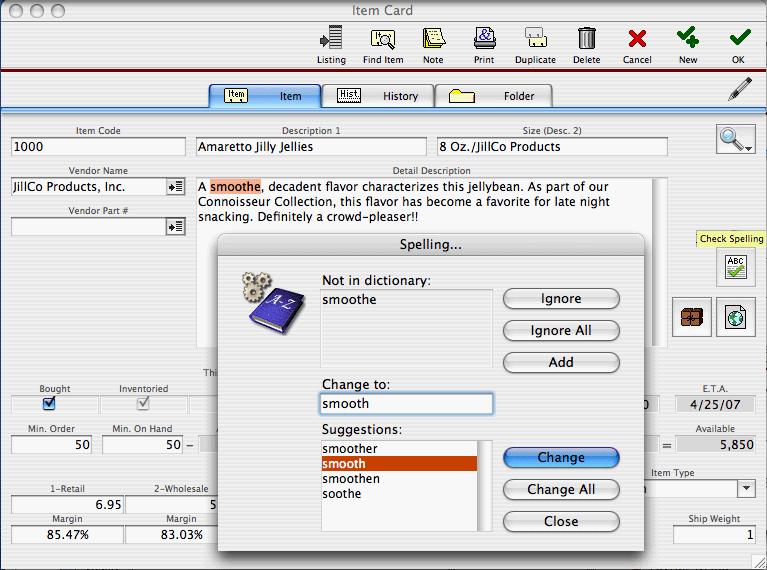 Select a field, like Detail Description, and click Check Spelling
Big Business includes a Check Spelling tool on the Item Card.

To Check Spelling:
1. Select any text field by clicking into the field
2. Click the Check Spelling button
3. Use the Spelling window to Ignore or Change as needed

The Spelling window will only appear if a misspelling or unknown word is encountered. Otherwise, the contents of the field are correct.

Big Business uses a built-in English dictionary that includes both US and UK variants--for example color and colour.

By choosing Add on the Spelling window, you can create your own listing of acceptable spellings, stored in your Big Business Preferences folder.

If this feature proves useful for Items, it may be worth adding to other records. Your feedback is most welcome. Contact Support for help with this feature or to provide your suggestions for its improvement.
Related: