Option to Copy the Detail Description to a Purchase Order Line Item
Big Business has long had an option to copy the Vendor Part Number from the Item Card into the Purchase Order Line Item Comment. The option of copying the Detail Description would help with ordering special orders.

Big Business 4.2.3 adds the option to copy the Detail Description from the Item Card to the Line Item Comments on a Purchase Order. (6009)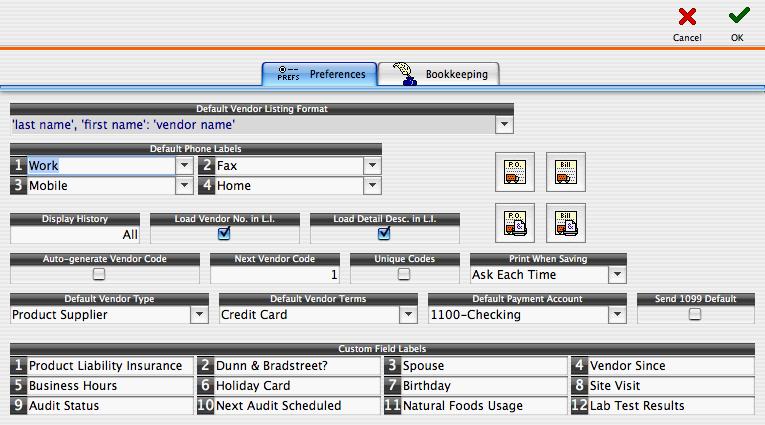 Big Business includes the option to automatically copy the Detail Description from the Item Card to the Line Item Comments on a Purchase Order.

To have the Detail Description automatically loaded in a Purchase Order:

1. Open the Vendor Prefs
2. Check the box, Load Detail Desc. in L.I..
3. Save the Vendor Prefs

Now all Items will automatically have their Detail Description copied to the Line Item Comment in a Purchase Order.

When printing a Purchase Order, to include the Line Item Comments, choose one of the forms, "with Comments."

Related: