Warehouses: Populate Default
This Solution describes the Populate Default function found on the Company Card. (5975)

This feature is part of the Warehouses Add-On, which is an additional module for Big Business Server that tracks inventory at multiple Warehouses.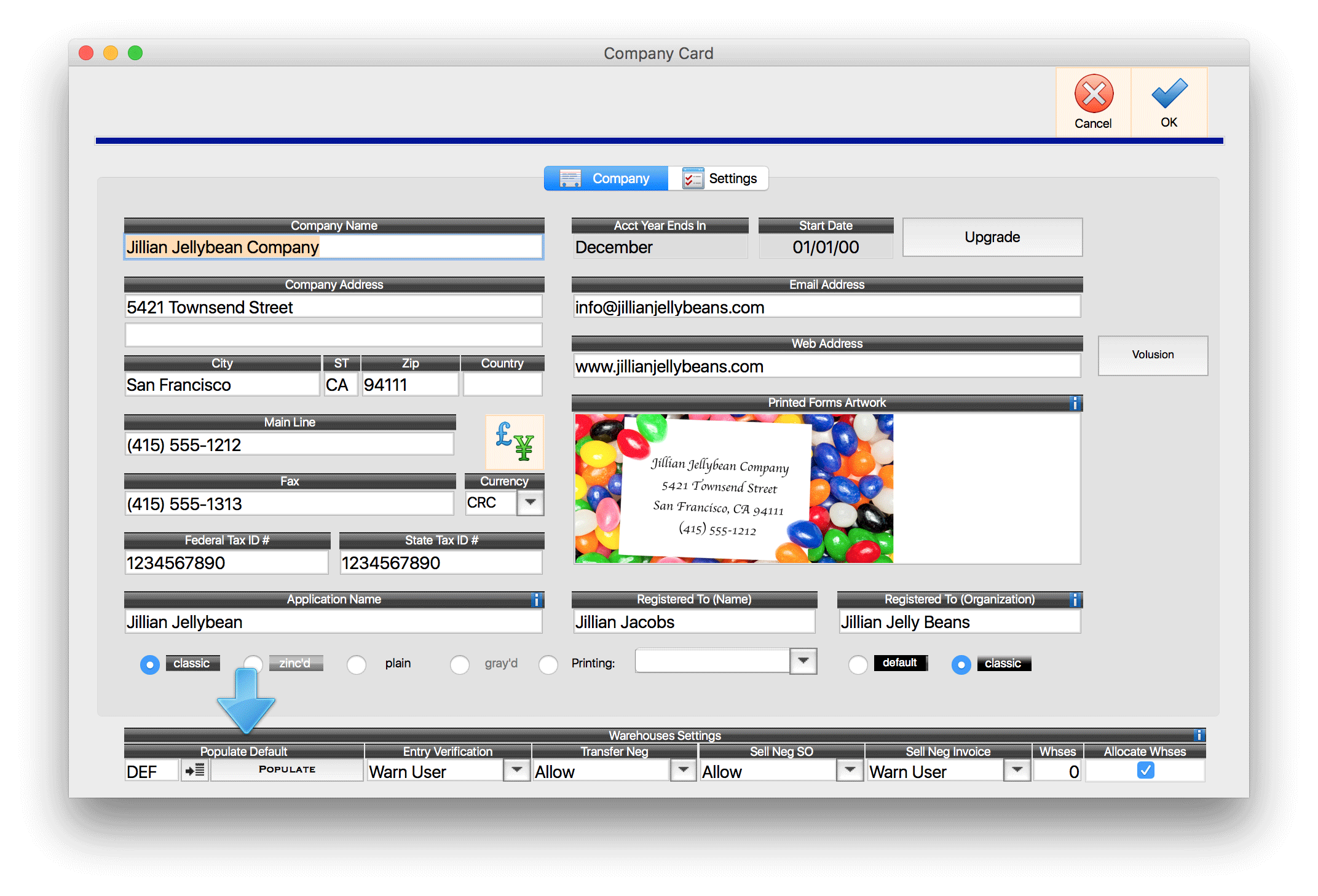 The Company Card displays Settings for the Warehouses Add-On. Populate Default is a function for syncronizing your inventory to a default Warehouse. This function is used for starting Warehouse tracking with an existing inventory and correcting discrepancies from new transactions without a Warehouse or old transactions that have a Warehouse added accidentally.

To Syncronize:
1. Enter a Warehouse Code or click the Pop-Up to select the target Warehouse.
2. Click the Populate buttton.
3. Wait for the completion dialog.
4. Save the Company Card (or Cancel to discard the changes).

Populate Default syncronizes your total inventory as tracked on the Item Card to your Warehouses and changes the quantities in the selected Warehouse as needed.

For example, if you have been running Big Business without the Warehouses features and then turn them on, you can use Populate Default to put all of your inventory into your main Warehouse. If you then edit an old transaction and add a Warehouse or enter a new transaction and omit the Warehouse there will be a discrepancy. You can run Populate Default to synchronize them again.
Related: