Quit Big Business
This Solutions describes the various options for Quitting Big Business, including keyboard shortcuts, Shutting Down or Restarting your computer, and Signing Out to prevent unauthorized access. (3407)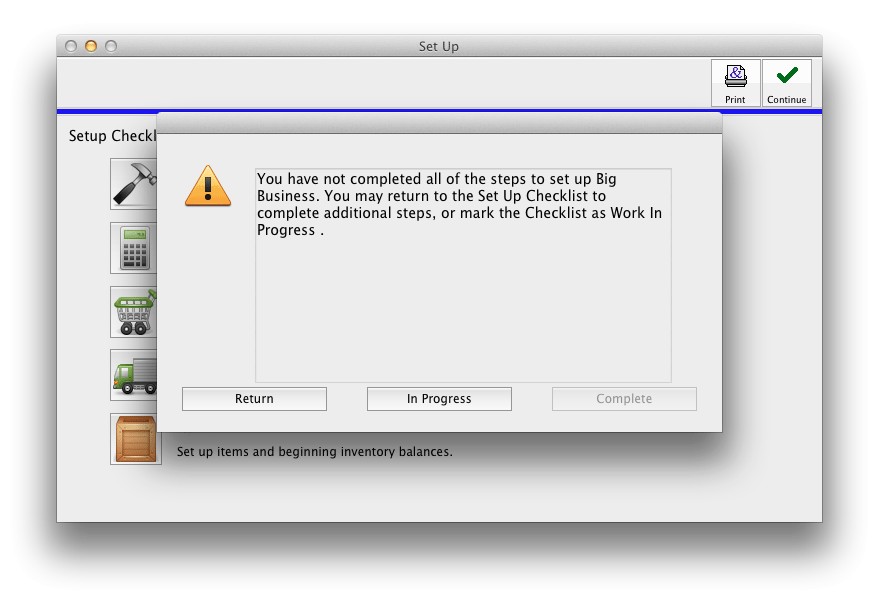 To Quit Big Business:

• Close any open windows by choosing OK or Cancel and following prompts for unsaved changes.

• Selecting Quit from the File menu or type Command-Q (Mac) or Ctrl-Q (PC)


To Sign Out of Big Business:

• Sign-out of Big Business by selecting Switch User from the File menu.


To Quit Big Business Setup:

• When creating a New Data File, click OK and choose In Progress to save changes and Quit.
Related: